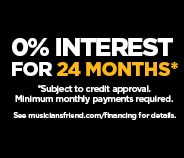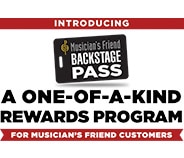 all
Open Box
Results 21 - 40 of 70 matches
Page:
< Prev
1
2
3
4
Next >
Best Seller

Compare

Compare Now

site1prodJ06664

Best Seller

$397.81

List:

$662.50

$246.64

Compare

Compare Now

site1prodJ23246

Best Seller

Ddrum Motorcycle Drum Throne

This motorcycle-style throne allows total unrestricted movement of your legs while playing. The seat features...

Compare

Compare Now

site1prodH70697

Best Seller

Compare

Compare Now

site1prod331551
Top Rated

Ddrum Trigger Kit

ddrumTriggerkit - They are perfect for the demanding musician. They are rugged, roadworthy and very easily...

Compare

Compare Now

site1prod440025

Best Seller

$199.99

List:

$299.75

$175.99

Compare

Compare Now

site1prodH70696

Price Drop

Starting at $179.04

List:

$269.99

Compare

Compare Now

site1prodH70447

Best Seller

Compare

Compare Now

site1prodH93586
Best Seller

Compare

Compare Now

site1prodJ06663

Price Drop

Compare

Compare Now

site1prod442393

Best Seller

$44.99

List:

$64.99

$39.59

Compare

Compare Now

site1prodH93367

Best Seller

Compare

Compare Now

site1prodH93360
Top Rated

Compare

Compare Now

site1prod500987

Best Seller

$239.99

List:

$364.99

$191.99

Compare

Compare Now

site1prod445128

Top Rated

Compare

Compare Now

site1prod445127

Best Seller

Starting at $199.00

List:

$322.50

Compare

Compare Now

site1prodH92472
About DDrum:
Through more than three decades of experience playing the percussion game, ddrum has definitely become one of the most sought-after names in the industry. They've made some amazing contributions to acoustic and electric drumming alike and they keep on doing so by releasing hit instruments one after another. Whether you're a seasoned pro or a rhythm beginner, you can trust ddrum to give you great results.

All that it takes to understand what ddrum kits can do in action is to check out some of the headlining artists who take them onstage regularly. That includes drummers like Vinnie Paul Abbott, Barry Kerch, Morgan Rose, Tommy Lee, Eric Singer and Frank Beard. And those are only a few examples of the percussion legends who pound on ddrum skins and pads in some of the biggest concerts around.

The question you're probably asking (and rightly so) is which ddrum kit would be the best one for you. There's no single correct answer, since it comes down to preference, but here are some suggestions to get you started. If you're a beginner, a good launching point would be the D120B 5-Piece Drum Set. When you're ready to go all-out, consider the Reflex Powerhouse 5-Piece Shell Pack or the Paladin Maple 5-Piece Shell Pack. And if it's an upgrade you're after, check out some individual drums like the Reflex Tattooed Lady Engraved Black Steel Snare.

Maybe you're more interested in an electronic set than an acoustic one? Not a bad decision - and ddrum can absolutely get you started. Even the most discerning drummers can't help but be impressed by the DD5X Electronic Drum Kit, which comes loaded with 696 percussion sounds and ten trigger inputs. You can even choke the cymbal pads, just like an acoustic set. You'll also find plenty of triggers in ddrum's selection, as well as amplifiers, making it easy to accessorize your electric set or turn an acoustic drum kit into an acoustic-electric one.

Drums are some of the most customizable instruments there are, so don't hesitate to mix and match your ddrum kits, take advantage of the power of electronic drums or even add something unique, like a set of ddrum deccabons, to your setup. What's most important is that your drums feel and sound just the way you want them to, and ddrum has the variety of percussion and accessories you need to make it happen.