Digital Cables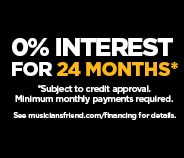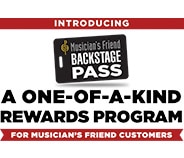 all
No Results Found
Quick Search Tips:
Try just one or two terms.
Instead of using the search box, find your gear by clicking the product category tabs and other navigation links.
Try varying the spelling to see if the word is spelled correctly.
Check out the items below that are suggested based on your search terms.
We'd love to help you find what you're looking for-call us anytime at 800-449-9128.
Suggested Items:
As a musician today, you're more plugged-in than ever before. Digital equipment is a huge part of the music industry, and your electronics need a wide assortment of cables to get everything connected. Make sure you've got all the digital cables you need to take full advantage of your gear. For your consumer-level components, take a look at optical, HDMI and S/PDIF coaxial audio cables. Most of these cables come with gold-plated connectors for the best possible signal quality. These digital cables are perfect for connecting your professional equipment to a standard stereo receiver, not to mention handy for your home theater system. When you're hooking up high-end professional audio equipment, you're looking at some equally high-end specialty cables to match. A variety of options in AES/EBU, mixer cables and proprietary replacement cables for specialized equipment have you covered. If you're connecting to an instrument or to components that are frequently on-stage, look for cables with strain relief and a good level of reinforcement. Investing in well-built cables for high-movement and handling-heavy applications will pay off in the long run. If you're into high-tech music making, consider the cables you'll need to connect all of your digital gear. USB, firewire and Cat 5e cables bring your computer into the mix, allowing you to make the most of software synthesizers and sound units. For the musical techie with a Lynx card such as an AES16, you can pick up the cables you need to connect all of your equipment through its proprietary connector. With the right cables, you can tackle tasks as simple as digital recording or as complex as post-processing, mixing, and adding digital effects. From home theatre to professional to high-tech studio use, these cables come in any form your digital audio hardware might need
.
Digital Cables Starting at: $2.19