88 Key Digital Pianos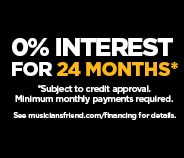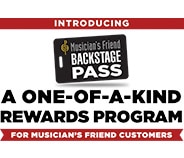 all
No Results Found
Quick Search Tips:
Try just one or two terms.
Instead of using the search box, find your gear by clicking the product category tabs and other navigation links.
Try varying the spelling to see if the word is spelled correctly.
Check out the items below that are suggested based on your search terms.
We'd love to help you find what you're looking for-call us anytime at 800-449-9128.
Suggested Items:
In the world of digital pianos, 88 key digital pianos reign supreme. With an enormous range that emulates the setup of their classic counterparts, these instruments are often much more portable, keeping the piano in the musical limelight decade after decade. So whether you're a first time player looking to learn a new instrument, or you're a musician looking to upgrade to a newer model, you're definitely in the right place. So what are you looking for in terms of a digital piano? If it's a lightweight design, allowing you to go from show to show with ease without sacrificing sound quality, you'll definitely be interested in the top rated Nord Stage 2 88-Key Stage Keyboard. Expertly crafted in every capacity, this keyboard features 400 programs, 3 morph sources, switchable organ, piano and synth sections, as well as a signature wooden pitch shift. And, with its hammer action weighted keys, you'll love sitting down to play this keyboard every chance you get.

If you're looking for something a little more permanent though, check out options like the top rated Yamaha Arius YDP-142 88-Key Digital Piano or the bestselling Williams Overture 88 Key Digital Piano. Both are crafted in a console style with hammer-action keys, providing an authentic feel while you play, as well as beautiful voices that will bring you years of enjoyment. Perfect if you're after a professional playing experience, these digital pianos are as versatile as they are attractive.

Designed for people who to play a full piano without the space for a full grand or a traditional upright, 88 key digital pianos are the perfect option. Equally playable, and with a host of additional features older pianos just don't have, these modern instruments blend new and old effortlessly. As soon as you sit down and start playing, you'll realize they're like nothing else out there.