Hammond Digital Pianos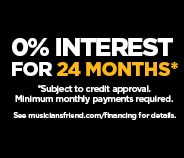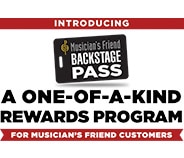 all
No Results Found
Quick Search Tips:
Try just one or two terms.
Instead of using the search box, find your gear by clicking the product category tabs and other navigation links.
Try varying the spelling to see if the word is spelled correctly.
Check out the items below that are suggested based on your search terms.
We'd love to help you find what you're looking for-call us anytime at 800-449-9128.
Suggested Items:
With modern technology improving by the second, the warmth, expressiveness and action of a digital piano has never been so close to an acoustic piano. Of course, a large amount of credit can be given to trailblazers like Hammond. Constructed by a dedicated team of passionate music fans, Hammond digital pianos are an exceptional option for today's budding pianist.

There are many upsides to owning a Hammond digital piano. For one, their portable and lightweight size makes them easy to move to different locations, and they also take up less space in your home. Another plus to owning a Hammond digital piano is that you can hone your craft well into the wee hours without disturbing a soul, thanks to the volume control and headphones jack. On top of everything mentioned, Hammond digital pianos have a grand piano realism that is simply unmatched, as well as an impressive range of integrated synth, organ and electric piano settings.

In this catalog, you'll find plenty of popular Hammond digital pianos. For a true example of the legendary Hammond sound and control, check out the Hammond SK1-73 professional digital keyboard/organ. This 73-note keyboard combines the essential sound elements required by organists and synth players. Plus, the SK1-73's Extravoice Division provides Hi-Def Acoustic Grands, Electric Pianos, Harpschord, Brass and countless other choices to inspire you as a performer. Another top-selling item is the Hammond SK1 organ. At just 15 pounds, this is the first Hammond portable organ to consist of a wide array of Extra Voices, and the "Drawbar" section contains features like Real Mechanical Drawbars, Chorus Vibrato, and the most authentic Digital Leslie ever offered by Hammond. "Vx" and "Farf" combo organ models are available as well.

Since 1986, Hammond has remained on the cutting-edge of digital piano design. So whether you're an amateur who is still in the learning stages, or a professional who needs to practice at home, Hammond digital pianos are more than capable of giving you a fulfilling and enjoyable piano playing experience.