Kurzweil Digital Pianos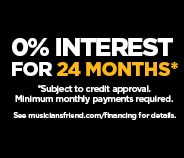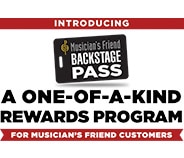 all
No Results Found
Quick Search Tips:
Try just one or two terms.
Instead of using the search box, find your gear by clicking the product category tabs and other navigation links.
Try varying the spelling to see if the word is spelled correctly.
Check out the items below that are suggested based on your search terms.
We'd love to help you find what you're looking for-call us anytime at 800-449-9128.
Suggested Items:
Always focused on the future and pushing the limits, Kurzweil is on the cutting edge of digital piano capabilities. Innovative, but still with a focus on the quality of the music itself, these electronic instruments are just as comfortable in a studio or on a stage as they are in your living room. Rich in sound, Kurzweil's digital pianos will change the way you think about the playing.  Known for their diversity in design, every Kurzweil digital piano presents something different. From large performance options to more compact, portable choices, Kurzweil has ensured their superior technology is accessible no matter how you prefer to play. To find the right digital piano for you, you first need to consider your skill level and the features you require.

Are you looking to plug and play? The SP4 and SP5 series of keyboard are as versatile as they are easy to learn. Providing a realistic piano experience, ample presets and professional-grade TRS outputs for a crystal clear signal without the need for amplification, this keyboard was designed for beginners and experienced players alike. Blending the feel of a workstation with the simplicity of a stage piano, this digital instrument does it all.

If power, effects, adaptable EQ and control are all at the top of your list, the Artis is definitely worth considering. Featuring sliders and knobs built right into the keyboard, a sweeping selection of factory programs and instrument realism beyond belief, this keyboard was made to take to the stage.

If you're a skilled performer and only the top-of-the-line in quality and power will do, then you will definitely want to look at the CUP-2 series. Discreet in size and with advanced chip technology, these professional-grade digital pianos raise the bar, bringing together the best of what Kurzweil has to offer in terms of design and engineering. Featuring an expansive variety of instrument sounds and a stunningly clear bi-amp speaker system, these pianos are considered world-class for a reason.

In the end, the Kurzweil for you will be the one that balances your needs for sound quality, effects variety and portability. With such a strong reputation in the world of music, you can expect that Kurzweil will have exactly what you're searching for.