Suzuki Digital Pianos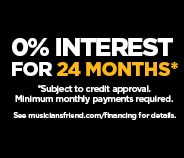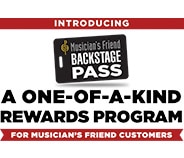 all
No Results Found
Quick Search Tips:
Try just one or two terms.
Instead of using the search box, find your gear by clicking the product category tabs and other navigation links.
Try varying the spelling to see if the word is spelled correctly.
Check out the items below that are suggested based on your search terms.
We'd love to help you find what you're looking for-call us anytime at 800-449-9128.
Suggested Items:
For over half a century, Suzuki has been one of the leaders in the world of producing quality musical instruments for educational purposes. Constantly striving for design excellence, Suzuki has been awarded a precision quality certification of ISO 9001  -  a level of certification usually reserved for aerospace and high-tech industries. With such exacting standards, it's no wonder people are more likely to choose Suzuki digital pianos over any other.  Suzuki was founded in Hamamatsu, Japan in 1953 with one goal, "Providing the world with the affordable means to positively communicate through the universal language of music."  Suzuki understands that making music is a lot of fun, but they also know the positive effects it can have on your life. That why Suzuki digital pianos are built to enhance your creativity, cooperation and personal expression in mind.

Suzuki digital pianos all offer incredible tonal qualities, so there's really no right or wrong option here. It simply comes down to which one you feel is right for you. One of the options that is definitely worth checking out is the Micro Grand Digital Piano. This beautiful digital piano will fit in nearly any space thanks to its compact design and offers great tools to help the beginner get well on their way. Features such as a 3 track music recorder allow students to track daily progress, while a built-in iPod dock lets you play along with your favorite songs, resulting in a lot more practice, as well as a lot more fun!

Speaking of learning, if you're looking for an all-in-one package to learn and excel at the digital piano, check out one of the the Micro Grand Digital Piano Packages. These packages include a great digital piano, as well as headphones and learning materials. If you're looking for workshops to get a better handle on the fundamentals, check out Package 1. If, on the other hand, you've got some experience and are looking to learn songs by your favorite artists, check out Package 2. This set includes music books from a great assortment of artists, including Elton John, Billy Joel, and Maroon 5.

Suzuki is committed to helping people play the music they love. By helping people learn their craft, Suzuki is doing their part to ensure the world will be musically rich for generations to come.