Digital Pianos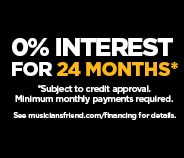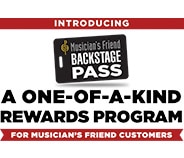 all
No Results Found
Quick Search Tips:
Try just one or two terms.
Instead of using the search box, find your gear by clicking the product category tabs and other navigation links.
Try varying the spelling to see if the word is spelled correctly.
Check out the items below that are suggested based on your search terms.
We'd love to help you find what you're looking for-call us anytime at 800-449-9128.
Suggested Items:
There is no other sound quite like that of a beautiful piano. With centuries of history, this may just be the most well-known and widespread instrument on the face of the planet. It's no easy task to capture that heritage and tone in a compact, electronic format - but that's just what the digital pianos in this section have managed to do.

Just like the acoustic instruments they're derived from, digital pianos come in different sizes. They also offer dozens of options for your perusal, so you can weigh all kinds of factors to find the right model for you. For instance, if you're looking to pack a lot of piano into as small a space as possible, consider instruments such as the Williams Allegro 88-Key Digital Piano or the Casio CDP-120. These are fairly compact pianos, but that doesn't limit the breadth of their samples and sound settings.

Maybe you're looking for something a bit more conspicuous, that you can make into the centerpiece of your music room? If so, you'll want to investigate options like the Yamaha Arius YDP-142 and Suzuki Micro Grand Digital Piano. These advanced instruments sound every bit as gorgeous as they look, and they offer the ability to record your and store your performances to listen again later or even to playback as accompaniments.

On the topic of performing: is it the stage you have your sights on? In that case, set your sights on stage pianos, like the Roland RD-300NX for example. Powered by Roland's proprietary "SuperNATURAL" sound engine, it's so true-to-life that an audience just might find themselves wondering where you've hidden the baby grand. Another great suggestion is the Nord Stage 2 88-Key Stage Keyboard, which uses three sound-generating sections working together to provide outstanding versatility.

As with any instrument, the perfect digital piano for you is going to be based on one part function and two parts preference. It doesn't matter if you're a beginner or a master pianist: the first step to your new digital piano is simply to decide which one suits you best. With that accomplished, you're well on your way to making the next step in your career with a brand new instrument you can truly call your own
.
Digital Pianos Starting at: $159.99