DJ Cases, Gig Bags & Covers
Ways to Shop
On Sale

Price Drop

Best Sellers

Open Box Gear

Top Rated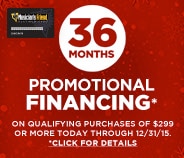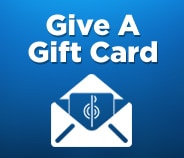 all
Open Box
Results 101 - 120 of 197 matches
Page:
< Prev
1
...
4
5
6
7
8
of
10
Next >
Compare

Compare Now

site1prod546138

Compare

Compare Now

site1prod804727

Compare

Compare Now

site1prodJ16837

$79.99

List:

$99.99

$70.39

Compare

Compare Now

site1prod804711
Compare

Compare Now

site1prod804753

MONO EFX 365 DJ Pack

The 365 DJ Pack is the result of extensive research conducted among some of the world's most respected...

Compare

Compare Now

site1prod583530

Compare

Compare Now

site1prod620340

Compare

Compare Now

site1prodH70531
Compare

Compare Now

site1prodJ16838

$329.99

List:

$549.99

$263.99

Compare

Compare Now

site1prod541222

Compare

Compare Now

site1prodJ21596

Compare

Compare Now

site1prodJ20745
Compare

Compare Now

site1prodH70544

Compare

Compare Now

site1prodJ15824

Sale

Compare

Compare Now

site1prod541536

Compare

Compare Now

site1prodJ21196
Any DJ will tell you that it's integral to have cases and bags for all of your equipment, whether you're gigging on the road or just playing local shows. Keeping your turntables, your records, and your gear safe and stored when not in use will go a long way to ensure that you continue to sound your best when stepping behind the ones and twos.

Keeping your DJ equipment in cases and bags is a great option for two reasons. First and foremost, they help to keep your gear safe from the wear and tear of everyday life. Secondly, they make it much easier to transport your equipment to and from shows. With a wealth of benefits and added peace of mind, it's no wonder you're looking for some cases and bags to call your own.

So, the major question is which cases and bags are going to be right for you? Well, to be honest, that simply comes down to what you're protecting and carrying. For example, if you're looking to take your valuable records on the road, you'll want to have something like the LP-70 LP Case from Eurolite on hand. This hard shell case can easily protect your valuable records from damage, all while being pretty lightweight. Another great option for storing your LPs is the Carpeted Pro 100 LP Case from Odyssey. Additionally, Odyssey offers a special carpeted case specifically for 45s, so your records will be safe regardless of their size.

If, on the other hand, you're looking for an all in one solution you'll love an option such as the Flight Zone Glide Style ATA Case for the Pioneer DDJ-SX Controller or the FZGSP12CDJW Remixer CD/MP3 DJ Coffin Case, both from Odyssey. Options like these allow you to simply unload your gear and set it up without ever having to take it out of the case. Not only does this save time and energy, it also keeps your gear in tip top condition.

Regardless of the option you choose, you can rest assured that your gear is going to think you. Keeping your DJ equipment safe and secure will help keep you in the mix as you travel from gig to gig making a name for yourself on the scene
.
DJ Cases, Gig Bags & Covers Starting at: $14.99