DJ CD & Media Players
Ways to Shop
Best Sellers

Items with Rebates

Price Drop

Top Rated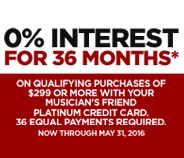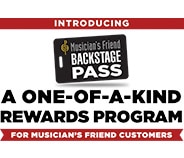 all
No Results Found
Quick Search Tips:
Try just one or two terms.
Instead of using the search box, find your gear by clicking the product category tabs and other navigation links.
Try varying the spelling to see if the word is spelled correctly.
Check out the items below that are suggested based on your search terms.
We'd love to help you find what you're looking for-call us anytime at 800-449-9128.
Suggested Items:
DJ workstations brings all of the media you need together allow you to take your performance to the next level. Whether you're the go-to guy for your friend's parties or playing packed clubs downtown, having an organized setup ensures your performance is always seamless and memorable. With a diverse array of options, it's important to figure out exactly what kind of bells and whistles you'll need for your show. There are deluxe and professional options that have every media player function under the sun and there are some more basic models that will be perfect for beginners and those looking to learn the craft. If you're already in demand, options like the American Audio Flex 100 MP3 system or the Gemini CDMP-7000 Professional Media controller are chock full of features. These portable units make it easy to go from gig to gig and have on-board effects, BPM counters, pitch controls, mixers and of course have the ability to play everything from WAV files to classic compact discs. These are technologically advanced and perfect for a travelling DJ looking to plug into the PA and play. Mid-range models are great for DJs looking to start taking their show out on the road. It's a good idea to see what works for you before you invest in a big unit and there are quite a few reasonably priced options available for this purpose. For instance units like the Gemini CDX-2410 Rackmount Dual MP3/CD give you the ability to use it on its own or as part of a bigger rack setup. It has all the standard DJing tools from reverse to scratch to blends and loops while remaining compact in size. If you're currently preparing to begin your DJ career or just want to learn a new skill, there are plenty of beginner models to get you started. The Stanton C500 CD Player gives you two CD players for seamless transitions with a few effects options like a fader and a convenient auto start. Units like these get you used to the basics for an affordable price so once you're comfortable you can easily add to your setup or upgrade. Having a set up that allows you to use your media library will make your set so much easier to pull off. Making sure the music doesn't stop is critical and these DJ media players ensure the next track is on deck and ready to go as soon as the first is finished. You and your fans will definitely appreciate that
.
You are changing the Ship-To country.
Our product catalog varies by country due to manufacturer restrictions. If you change the Ship-To country, some or all of the items in your cart may not ship to the new destination.
{"reportSuiteIds":"","prop2":"","prop1":"","prop5":"","prop6":"","prop3":"","prop4":"","channel":"","linkInternalFilters":""}
category
site1YCB
/dj-cd-media-players
cat|site1YCB
?pageName=subcategory-page&N=500086