DJ Gear

Ways to Shop
On Sale

Price Drop

Items with Free Gifts

Best Sellers

Open Box Gear

Restocks

Top Rated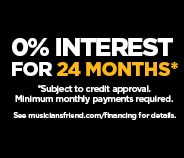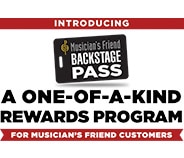 all
Open Box
Results 281 - 300 of 311 matches
Page:
< Prev
1
...
11
12
13
14
15
16
Next >
Compare

Compare Now

site1prodJ26886

$1,749.00

List:

$2,199.00

$1,539.12

Compare

Compare Now

site1prodJ19730

Price Drop

Compare

Compare Now

site1prodJ23302

Compare

Compare Now

site1prodJ26896
Free Gift

$2,297.00

List:

$2,799.00

$1,019.99

Compare

Compare Now

site1prodJ01705

Compare

Compare Now

site1prodJ13752

Free Gift

$299.99

List:

$399.99

$239.99

Compare

Compare Now

site1prodJ18647

Compare

Compare Now

site1prodJ26916
Compare

Compare Now

site1prodJ26912

Compare

Compare Now

site1prodJ22568

Compare

Compare Now

site1prodJ15490

Compare

Compare Now

site1prod583100
As every professional DJ knows, there's something truly uplifting about being in control of a dance floor. And when you're honing those talents on DJ equipment that's both durable and incredible in sound, you can concentrate on doing what you do best minus any drawbacks or interruptions. Right here, you'll find an exceptional selection of DJ equipment to choose from, consisting of all the essential components to keep the party moving continuously throughout the night.

From turntables and cartridges to audio controllers, dj mixers and interfaces, you can be sure that everything in the vast catalog has been manufactured by the top DJ and audio equipment brands, including Pioneer, Numark, VocoPro, and countless others. Whether you're a gigging DJ or simply enjoying a night of karaoke with friends, you'll find more than enough top selling items in this section.

For an incredible system that comes with many exciting features, the Pioneer CDJ-2000 Nexus Professional DJ Media Player is loaded with options. Within this package, you get Wi-Fi connectivity, compatibility with Pioneer's new rekordbox App for iPhone, iPad or iPod touch, Android tablets and smartphones, and new functions like Beat Sync, Wave Zoom and Slip. Portable, lightweight and amazingly versatile, the Pioneer CDJ-2000 Nexus is perfect for live shows, professional recording and everything in between. Another top rated choice is the Denon DN-HC4500 USB MIDI/Audio interface and controller. Integrating quick hardware performance with internal high-quality audio processing, this controller is compact, sounds crystal clear, and comes highly recommended to any hard working DJ.

As the heart of a party, it's your job to keep the pulse beating steadily, and in order to generate excitement on the dance floor, you need DJ equipment that's capable of holding up through incalculable amounts of usage. Thankfully, you'll have no problem finding everything you need to produce an unforgettable night for everyone in attendance
.
DJ Gear Starting at: $4.79