Denon DJ Mixers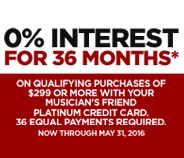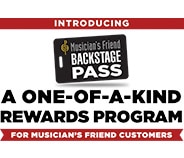 all
No Results Found
Quick Search Tips:
Try just one or two terms.
Instead of using the search box, find your gear by clicking the product category tabs and other navigation links.
Try varying the spelling to see if the word is spelled correctly.
Check out the items below that are suggested based on your search terms.
We'd love to help you find what you're looking for-call us anytime at 800-449-9128.
Suggested Items:
DJing is all about rhythm and energy. You've got to get the audience moving, you've got to keep the beats flowing, and you've got to have the tools to make it happen. One of the cornerstones of any DJ setup is the mixer, so this is one piece of hardware that it really pays to choose wisely. Fortunately, with Denon DJ mixers, there's no such thing as an unwise choice. When you want to take your performance in the booth to the next level, here's the place to begin.

If you're new to the DJ game and you're looking for something to get you up and running, you can start simple with Denon mixers like the DN-X120 or DN-X600. These are straightforward two-channel mixers with easier learning curves, which mean that you can get into the groove quickly and easily. Don't mistake them for anything but high-end, though: these models may be entry-level affordable, but they're pro-grade performers.

Two channels not enough? No problem; just take a step up to the DN-X500, DN-X1100 or DN-X1600. These mixers are designed for portable or club DJing work, and they've got the features to show for it. The DN-X500 is especially convenient if you like to permanently install your gear in a road case, since it's rack-mountable. Looking for some top-of-the-line digital support for the most versatile setup? The DN-X1600 gets the nod for that.

For the pro DJ who really wants to go all-out, there's no substitute for the DN-X1700 4-Channel Digital DJ Mixer. This is Denon's flagship model, and it's made with strictly studio-grade components for absolutely uncompromising performance. The DN-X1700 is the first-ever pro DJ mixer to have a built-in 32-bit DAC output, and that's just the beginning of its long, long list of top-shelf features. If you're looking for the ultimate mixer, this is it.

Your DJ mixer is the heart of your equipment layout, so it only makes sense to trust that vital role to a name you know you can trust. Denon is definitely worthy to be that name, with a line of mixers that easily live up to their impressive reputation.