Axis Double Drum Pedals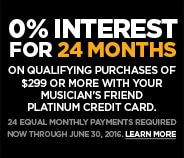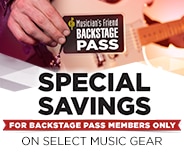 all
No Results Found
Quick Search Tips:
Try just one or two terms.
Instead of using the search box, find your gear by clicking the product category tabs and other navigation links.
Try varying the spelling to see if the word is spelled correctly.
Check out the items below that are suggested based on your search terms.
We'd love to help you find what you're looking for-call us anytime at 800-449-9128.
Suggested Items:
Sometimes, you just need to play fast. Whether you're a metal head, rock drummer, or a player of punk or jazz, a double drum pedal can be the best way to get the powerful, driving beat you crave. And when it comes to pedals, Axis is a solid option. Crafted from top-shelf parts with aircraft-grade aluminum and steel, all Axis pedals are solidly built and ingeniously designed. Their patented components make them some of the most cutting-edge pedals on the market, and the fact that all Axis products are American-made speaks to their quality and durability.

No matter what you're looking for in a double bass pedal, Axis has you covered. For instance, versatility is the key word with the Axis X Double Bass Drum Pedal. With its zero-backlash linkage mechanism, multiple ball bearings and improved heel design, this pedal offers exceptional performance and control. It can even be split apart and used as two separate pedals, eliminating the need for taking multiple pedals on the road.

Are you in the market for a pedal that's lightweight, customizable and packs a real punch? If so, the Axis Longboard A double Bass Drum Pedal is for you. Featuring a patented variable drive lever, this pedal lets you make a simple adjustment to the ratio between footboard movement and beater arc, so you can make it feel like any type of pedal. It also has a long footboard with 2" of extra space to help you increase leverage for more power.

If you're looking to improve the velocity and precision of your drumming, you'll also want to consider the Axis Sabre A12 Double Bass Drum Pedal with Microtune Spring Tensioner. This pedal has a patented tensioner for impressively precise topside adjustments. It also allows for extremely loud and fast playing, making it ideal for metal.

No matter your drumming style, Axis has a double drum pedal to meet your needs. Tim "Silver Feet" Waterson and Tim "The Missile" Yeung, previous winners of the World's Fastest Drummer title, are two examples of world-class drummers who use Axis pedals on their kits. Their pedals help them play with incredible speed, precision and power, because Axis double bass pedals are for drummers who take their craft seriously.