DW Double Drum Pedals
Ways to Shop
Best Sellers

Open Box Gear

Top Rated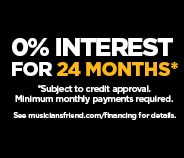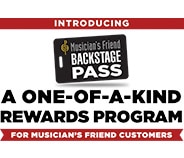 all
Open Box
Results 1 - 9 of 9 matches
Best Seller

Compare

Compare Now

site1prodH89934

Top Rated

$599.99

List:

$999.99

$527.99

Compare

Compare Now

site1prodH89143

Top Rated

Compare

Compare Now

site1prodH79849

Top Rated

Compare

Compare Now

site1prod712878
Best Seller

Compare

Compare Now

site1prodH78413
Favored by many jazz percussionists and metal drummers, double bass drum pedals are extremely fun to master, and more often than not, the pros will tell you that DW double drum pedals are amongst the finest on the market. Since 1972, DW has been a world-renowned leader in the construction of drum and percussion instruments, and like everything they craft, their double bass pedals are tried and tested by a passionate team of experts who take pride in bringing the best out of your performance.

If you're new to double drum pedals and still aren't sure where to start your search, it's important to understand some of the different types. For instance, direct-drive pedals are super-light, and preferred often by drummers who play at fast tempos. DW offers plenty of direct-drive models, including the DW Machined Direct Drive Double Drum Pedal. Made from solid aluminum, the MDD is the result of many years of hard work and engineering. Boasting features like the Tri-Pivot swivel toe clamp, vertical sliding spring adjustment and much more, the MDD is a versatile workhorse that's ideal for any hard-hitting headbanger.

Another style of double drum pedal is called a chain-drive. Known for their natural, comfortable feel, chain-drive pedals are ideal for more jazz drummers, and the 9000 Series double bass drum pedal is a prime example of one of the better chain-drive pedals currently available. With its incredibly smooth feel and brilliant flexibility, this pedal has a floating swivel spring, infinite adjustable cam, and a state-of-the-art ball bearing hinges design for more fluid footboard action. Easy to use and built like a tank, the 9000 Series double bass drum pedal is a perfect choice for any serious percussionist.

Being open-minded to new playing styles is what being a great drummer is about. After all, if you can easily adapt to various musical genres, your skills will be in higher demand. For this reason, every drummer can benefit from learning how to play with a double drum pedal, and when you're ready, remember that DW's catalog is loaded with options.