Pearl Double Drum Pedals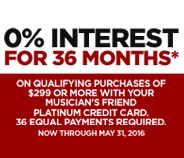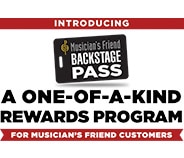 all
Open Box
Results 1 - 10 of 10 matches
Compare

Compare Now

site1prodH83882

New

Compare

Compare Now

site1prodJ36095
When it comes to double drum pedals that are flexible, durable, and amazingly precise, Pearl certainly leads the pack. A leader in percussion since 1946, everything constructed by Pearl is tried and tested by professional musicians who are just as passionate about playing as you are, and this includes their wide range of double drum pedals. The simple truth is that you can never have too many pieces in your setup, and whether you play in a jazz rock fusion group or an ear-piercing death metal quartet, Pearl has a double drum pedal for every taste.

If you're new to double bass pedals, it's important to know about some of the different types. For example, chain drive pedals are known for their solid feel, and the Demonator is a popular seller in this catalog. Boasting the same industry-leading characteristics of the award-winning Demon Drive pedals, the Demonator contains an interchangeable cam, and an adjustable beater angle to customize it to your liking. Sturdy and versatile, the Demonator is great for both practices and live shows.

Another common type is known as the direct drive pedal. These are favored for their lightness and excellent rebound, and the Eliminator Demon Drive would satisfy any drummer who enjoys playing at lightning speed. Containing the world's first convertible footboard known as the Duo-Deck, as well as the first two-position beater stroke adjustment and direct-link adjustment, this pedal is incredibly smooth. Overall, the Eliminator Demon Drive is a sure-fire way to improve your drum technique.

Being open to new playing styles is what makes the difference between a good drummer and a great one, and an enjoyable way for any drummer to expand on their performance is by incorporating a double drum pedal into their routine. If you've never tried one, it's strongly recommended that you give one a shot, and when you do, remember that Pearl has a perfect one waiting right here.