Double Reed Instruments
Ways to Shop
On Sale

Best Sellers

Open Box Gear

Top Rated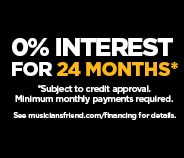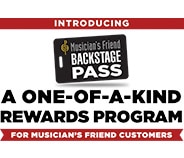 all
Open Box
Results 61 - 80 of 86 matches
Page:
< Prev
1
2
3
4
5
Next >
Fossati Model S Oboe

The best of the best, the Soliste is THE oboe preferred by European oboists. It features a full Grenadilla...

Compare

Compare Now

site1prod472749

Bulgheroni Artist Oboe

Characterized by a sweet sound, these oboes are especially ideal for chamber music but feel right at home in...

$5,895.00

List:

$6,799.00

Compare

Compare Now

site1prod467731

$2,359.00

List:

$3,294.00

Compare

Compare Now

site1prod461861

Fox Model 510 English Horn

Perfect for the musician who frequently performs outdoors, the Model 510 has a crack resistant, resin top...

$6,649.00

List:

$7,449.00

Compare

Compare Now

site1prod467170
Compare

Compare Now

site1prod462779

$2,739.00

List:

$3,856.00

Compare

Compare Now

site1prod461858

$6,995.50

List:

$7,975.00

Compare

Compare Now

site1prodH73597

$6,869.99

List:

$9,999.00

Compare

Compare Now

site1prodJ08936
$5,345.00

List:

$6,495.00

$4,596.00

Compare

Compare Now

site1prod463799

Fox Model 101 Bassoon

The Fox 101, with a tone that lends itself to solo playing, is voiced to permit the performer an open and...

$21,499.00

List:

$25,000.00

Compare

Compare Now

site1prod462092

$1,798.00

List:

$2,250.00

Compare

Compare Now

site1prod460205

Compare

Compare Now

site1prod462793
$9,041.00

List:

$15,068.00

Compare

Compare Now

site1prodH90507

Starting at $7,799.00

List:

$10,995.00

Compare

Compare Now

site1prod472063

$3,219.00

List:

$4,010.00

Compare

Compare Now

site1prod461855

$28,995.50

List:

$30,000.00

Compare

Compare Now

site1prodH73596
Double reed instruments are unique within the family of wind instruments. Their reeds feature two pieces of cane that vibrate against one another when a musician blows against them, which differs from single reed instruments. Within the family of double reeds there are a number of different instruments, each with their own distinct characteristics. With this in mind, it's important to have an idea of what sound or style you're looking for before you make your purchase. Generally, the instruments considered to be a part of the double reed family include the bassoon, the oboe, and the English horn. The bassoon is known for its wide range and warm, dark timbre, while on the other end of the spectrum, the oboe's penetrating timbre allows it to easily stand out amongst large ensembles. The English horn, while similar to the oboe, offers a slightly more wistful tone. These are all vastly different instruments so it's definitely wise to understand their differences while making your decision. Materials used in the construction of double reed instruments can have a serious impact on their sound. Double reed instruments made mostly from plastic are generally durable and easier to care for, making them ideal for younger and novice players. Professional players or those with more experience will definitely want to invest in an instrument made of wood. Wooden instruments generally produce a warmer sound that is more representative of the instrument. One thing to remember about a wooden double reed instrument is that they require more maintenance than a plastic instrument, so it is crucial that you understand how to take care of your instrument to ensure years of enjoyment. A double reed instrument will bring charmingly distinct sounds to your home as well as your musical groups. Whether you are new to the world of these instruments, or a seasoned professional looking to add to your collection, there is a double reed that will perfectly suit your needs
.
Double Reed Instruments Starting at: $199