Ahead Drum Accessories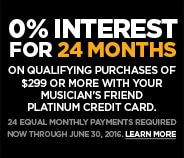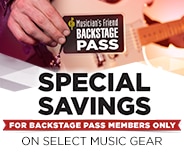 all
Open Box
Results 1 - 1 of 1 matches
Was:
Ahead has a strong reputation worldwide for their lightweight yet durable drumsticks made from aerospace-grade aluminum, but they specialize in many other innovative accessories as well. From practice pads and gloves to grip tape, tuning tools and more, Ahead accessories are used by today's top-recording drummers, including AC/DC's Phil Rudd, Metallica's Lars Ulrich, and Bon Jovi's Tico Torres. Just browse this catalog and you'll see that whether you're trying to improve your craft or play more comfortably, Ahead has what you need to make your percussion journey a more enjoyable ride.

With so many top-rated items and best sellers, any accessory in this section would be a terrific place to start your search. Of course, any percussionist can benefit from owning the Strap-On Practice Pad. A more portable alternative to conventional practice pads, this pad has Velcro attachments to strap to your leg and a gum rubber playing surface that provides a natural feel and controlled, reduced volume. Perfect for quick warm-ups backstage, or for full workouts at home, the Strap-On Practice Pad will have you all revved up and ready to hit the stage in no time.

Speaking of well-known drummers and percussionists, Ahead has many signature series drumsticks as well, and the Tommy Lee Silver Series Drumsticks are everything you can imagine from the pairing of two highly-respected names in drums. Boasting a precision alloy core, super-tough polyurethane covers, ergonomically designed handles and a vibration-reduction system, these aluminum sticks are the same ones that Tommy Lee uses. In other words, the Tommy Lee Silver Series Drumsticks will certainly take your performance to a professional level.

Today's musicians have plenty of accessories to choose from, but that's especially true for percussionists due to the many different parts that make up a drum kit. Thankfully, Ahead stays true to their name by being one step ahead of their competition, and providing accessories that consistently go beyond traditional design. Regardless of your specific drum style or application, Ahead is dedicated to anyone who has a passion for keeping the beat.