Pearl Drum Accessories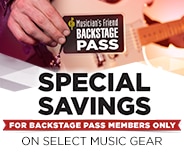 all
No Results Found
Quick Search Tips:
Try just one or two terms.
Instead of using the search box, find your gear by clicking the product category tabs and other navigation links.
Try varying the spelling to see if the word is spelled correctly.
Check out the items below that are suggested based on your search terms.
We'd love to help you find what you're looking for-call us anytime at 800-449-9128.
Suggested Items:
You take drumming seriously, so there's no doubt you've already put meticulous detail into choosing your kit, and now you're looking to go the extra mile and customize it even further with drum accessories. That makes complete sense. Drum accessories are able to give your kit a distinct flare so you'll have no trouble standing out amongst all the imitators to your unique style. Of course, because drum accessories are so important, it makes sense that you would want to purchase yours from a company that really knows their stuff. That's where Pearl comes into play. With nearly 70 years of experience crafting and perfecting drum accessories, Pearl will have you covered every step of the way.

Pearl is well aware of the fact that no two drummers are the same, which is why the offer such an impressive array of drum accessories. This is definitely to your benefit, as it means you should have absolutely no trouble finding the drum accessories that you need. If you're just browsing, may we suggest that you start by taking a look at some of our best sellers? For example, the MFH Mesh Tom Head for Rhythm Traveler Drum is a popular accessory, especially if you're looking to have a quiet practice without disturbing others. These mesh heads are well known for their realistic response and low volume levels that give you the opportunity to rock out without bothering the neighbors.

Another impressive drum accessory available from Pearl is the JG16 Jungle Jig floor tom to Bass Drum converter Kit. As the name suggests, this kit will transform your 16" floor tom into an exciting jungle-style bass drum. This opens up an entirely new world of playing possibilities without having to go out and purchase an expensive new floor tom.

And these are only two of the exciting drum accessories available from Pearl. Regardless of your drumming needs, by choosing to go with Pearl, you're certain to get accessories that you will love.