Remo Drum Accessories
Ways to Shop
Best Sellers

On Sale

Price Drop

Top Rated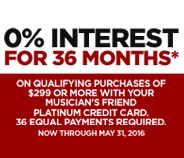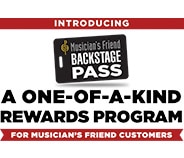 all
Open Box
Results 1 - 40 of 197 matches
Price Drop

Starting at $30.55

List:

$78.10

Compare

Compare Now

site1prodJ00517

Price Drop

Compare

Compare Now

site1prodJ18081

Price Drop

Remo Practice Pad

Practice Pad with gray Cycolac finish and coated Remo Ambassador head. Mountable. Protective bottom makes it...

Starting at $15.99

List:

$30.00

Compare

Compare Now

site1prod442966

Price Drop

Starting at $11.85

List:

$31.00

Compare

Compare Now

site1prod482824
Price Drop

Starting at $14.99

List:

$36.10

$15.49

Compare

Compare Now

site1prod442942

Top Rated

Starting at $35.95

List:

$80.70

Compare

Compare Now

site1prod490092

Top Rated

Compare

Compare Now

site1prod446933

Top Rated

Compare

Compare Now

site1prod442608
Price Drop

Starting at $37.38

List:

$97.70

$32.89

Compare

Compare Now

site1prod443522

Price Drop

Starting at $28.10

List:

$103.10

Compare

Compare Now

site1prod442605

Best Seller

Starting at $29.82

List:

$73.20

$27.98

Compare

Compare Now

site1prod446930

Price Drop

Starting at $27.65

List:

$73.20

Compare

Compare Now

site1prod442596
Ask any drummer with experience and they will tell you, without question, that you're only ever going to sound as good as your drum kit, and your drum kit is only ever going to sound as good as its accessories. In a lot of ways, your accessories are the glue that holds your drum set together, which is why it's important that you make sure that yours are crafted by a company who knows what they are doing. That's why you're checking out Remo Drum Accessories. For more than five decades, Remo has been one of the most respected names in the drumming world, and for good reason; their award winning accessories remain among the most sought after by musicians of all walks of life.

Remo offers such an impressive assortment of drum accessories because they know that no two drummers are completely alike. It doesn't matter what your playing style or skill level is, Remo will always have you covered. If you're simply having a browse, or not entirely certain where to begin your search, your best bet is definitely to check out some of Remo's top sellers and then take things from there. For example, if you're looking for drum heads, you might want to have a look at the Weather King Ambassador Coated Head. You've probably heard of this drumhead before, since it is the most widely used one in the world. With a medium thickness and plenty of functionality, this drumhead especially comes to life when you're in the studio recording tracks for the next record.

If, instead of a single head, you're looking for an entire collection, you'll love the 5-Piece Rock ProPack. This pack is perfect for rockers and features clear 12", 13", 16" Pinstripe tom heads, a clear 22" Powerstroke bass head, and a 14" Coated Ambassador snare head. With everything you need to get started, this collection is great for both live and studio environments.

And these are only a few of the accessories available from Remo. Trusted throughout the industry, Remo Drum Accessories are in a class all their own. Check them out today and find out for yourself just how great they are.