Sabian Drum Accessories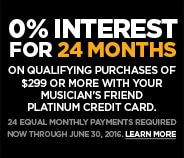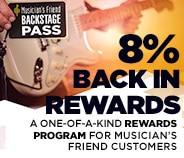 all
Open Box
Results 1 - 2 of 2 matches
Best Seller

Compare

Compare Now

site1prodJ32286

Best Seller

Compare

Compare Now

site1prodJ32537
Every drummer knows that taking proper care of their kit is essential to its long-term quality. For this reason, it's really no surprise why a dedicated percussion company like Sabian would specialize in a wide range of accessories for maintaining the playability of cymbals, drums, and hardware. From cases, gig bags, and covers to keys, tuning tools, and even cleaning supplies, Sabian takes as much pride in their accessories as they do in their instruments, and this section has plenty of popular options to prove it.

It goes without saying, but anyone who plays a musical instrument should look after their gear. However, that especially applies to drummers, due to the many parts that make up their kit. For example, unloading and packing up gear for practices and performances means that quality cases and gig bags are essential accessories for every drummer to own. With that in mind, check out the Sabian Standard Cymbal Bag. Foam-padded to protect cymbals up to 22", this nylon bag is an easy solution to keeping your cymbals in tip-top shape. Additionally, it has an adjustable shoulder strap, making travelling to and from jam sessions an effortless endeavor.

As mentioned, Sabian also provides care and cleaning products, and the Safe & Sound Cleaner is the next best thing to purchasing a new cymbal. Specially formulated to clean your cymbals effectively, this organic cleaner is free of scent, acid, and solvents. Plus, it's biodegradable, so you can take comfort in knowing that you're being environmentally-friendly while your cymbals continue to look and sound great.

You could be the greatest drummer in the world, but in order for you and everyone else to realize it, the gear you're playing on needs to be capable of holding up through countless hard-hitting performances. They might not get the spotlight while you're on stage, but your accessories are just as important as the drums themselves. Of course, Sabian understands this better than anyone, and anything you go with from this catalog would be a terrific choice.