Vic Firth Drum Accessories
Ways to Shop
Best Sellers

On Sale

Price Drop

Top Rated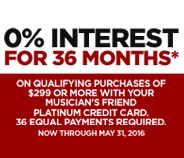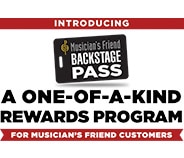 all
Open Box
Results 1 - 40 of 160 matches
Top Rated

Starting at $24.99

List:

$45.75

Compare

Compare Now

site1prodH76494

Sale

Compare

Compare Now

site1prodH76493

Sale

Starting at $5.99

List:

$15.75

Compare

Compare Now

site1prod460490

Top Rated

Starting at $49.99

List:

$91.50

Compare

Compare Now

site1prodH76495
Price Drop

Starting at $7.00

List:

$16.25

Compare

Compare Now

site1prod443922

Price Drop

Starting at $60.62

List:

$130.50

Compare

Compare Now

site1prod447689

Price Drop

Compare

Compare Now

site1prod447606

Price Drop

Starting at $62.99

List:

$130.50

Compare

Compare Now

site1prodH88499
Best Seller

Compare

Compare Now

site1prodJ24068

Price Drop

Starting at $18.21

List:

$41.00

Compare

Compare Now

site1prod447066

Top Rated

Vic Firth Quadropad

Perfect for the marching tenor drummer, these pads were designed and laid out to exactly match the feel and...

Starting at $134.99

List:

$232.75

Compare

Compare Now

site1prod447630

Best Seller

Compare

Compare Now

site1prodJ19739
Price Drop

Starting at $6.78

List:

$15.75

Compare

Compare Now

site1prod443971

Best Seller

Compare

Compare Now

site1prodJ19729

Price Drop

Starting at $8.49

List:

$20.75

Compare

Compare Now

site1prod581076

Top Rated

Compare

Compare Now

site1prod447684
Top Rated

Compare

Compare Now

site1prodJ02143

Price Drop

Compare

Compare Now

site1prod447091

Top Rated

Compare

Compare Now

site1prod447600

Top Rated

Starting at $7.68

List:

$18.00

Compare

Compare Now

site1prod443978
Sale

Starting at $8.31

List:

$20.25

Compare

Compare Now

site1prod430955

Price Drop

Compare

Compare Now

site1prod447633

Top Rated

Compare

Compare Now

site1prodJ17470

Top Rated

Starting at $9.99

List:

$18.00

Compare

Compare Now

site1prod443972
Price Drop

Starting at $7.26

List:

$15.75

Compare

Compare Now

site1prod443969

Top Rated

Compare

Compare Now

site1prod447094

Price Drop

Compare

Compare Now

site1prodJ03621

Price Drop

Compare

Compare Now

site1prod446876
Top Rated

Compare

Compare Now

site1prodJ14615

Top Rated

Compare

Compare Now

site1prod447068

Top Rated

Compare

Compare Now

site1prod447688

Price Drop

Compare

Compare Now

site1prod449438
Price Drop

Compare

Compare Now

site1prod444079

Price Drop

Starting at $4.46

List:

$10.75

Compare

Compare Now

site1prod430963

Best Seller

Compare

Compare Now

site1prodH92133

Top Rated

Compare

Compare Now

site1prodH99572
The further you progress as a drummer, the less it becomes a hobby and the more it becomes a lifestyle. Thankfully, today's line of drum accessories is extensive, and a large amount of credit can be given to innovative drum and percussion companies like Vic Firth. Committed to providing drummers of all tastes and styles with a wide range of accessories, Vic Firth has more than enough options to improve your skills, as well as make your overall drumming experience more enjoyable.

Whether you're looking for a practice pad to warm up with before a rehearsal, or an extra drum key to have close by during a performance, Vic Firth has it all. In fact, Vic Firth drum accessories can be found in concert halls and recording studios all over the world, and they're even endorsed by many well-known drummers in the industry, including Jonathan Fishman of Phish, Roger Taylor of Queen, and Charlie Watts of the Rolling Stones.

So with all of this in mind, which drum accessories are right for you? That will boil down to your own personal needs, but any drummer would benefit from owning an extra set of sticks. In which case, check out the American Custom SD11 Slammer drumsticks. Lightweight and perfectly balanced, these sticks are amazingly versatile, comfortable to hold, and have great response. Another popular seller is the Drum Set Mute Prepack. Featuring a non-slip pure rubber for realistic action, these mutes are high in quality, and ideal for drummers who live in residential areas and have to practice quietly.

It's really no wonder why Vic Firth is so dedicated to making the lives of drummers easier. After all, they're just as passionate about playing the drums as you are, and they take great pride in providing the accessories you need to bring your drum and percussion talents to the forefront.