Drum Accessories
Ways to Shop
Best Sellers

Price Drop

Open Box Gear

Top Rated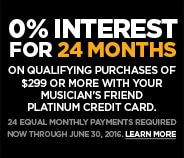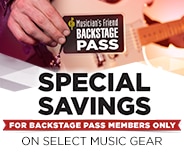 all
Open Box
Results 1 - 40 of 76 matches
Price Drop

Compare

Compare Now

site1prod491311

Top Rated

Compare

Compare Now

site1prod446096

Best Seller

Compare

Compare Now

site1prod491312

Best Seller

Compare

Compare Now

site1prodJ17206
Top Rated

Compare

Compare Now

site1prodH78301

Best Seller

Compare

Compare Now

site1prod446377

Top Rated

Compare

Compare Now

site1prodJ07486

Top Rated

Compare

Compare Now

site1prod448197
Top Rated

Compare

Compare Now

site1prod449472

Best Seller

Compare

Compare Now

site1prod446170

Top Rated

Ludwig P-86 Snare Throw-Off

Vintage-style strainer with a center action round knurled tension adjustment makes it easy to dial in the...

Compare

Compare Now

site1prod490053

Top Rated

Compare

Compare Now

site1prod447791
Best Seller

Compare

Compare Now

site1prodH78304

Top Rated

Compare

Compare Now

site1prod712876

Best Seller

Compare

Compare Now

site1prod448333

Top Rated

Compare

Compare Now

site1prodH88436
Best Seller

Compare

Compare Now

site1prodJ19037

Top Rated

Compare

Compare Now

site1prod446250

Top Rated

Compare

Compare Now

site1prod441475

Best Seller

Compare

Compare Now

site1prod490669
Price Drop

Compare

Compare Now

site1prod446178

Best Seller

Compare

Compare Now

site1prod490838

Best Seller

Compare

Compare Now

site1prodJ19050

Best Seller

Compare

Compare Now

site1prodH96708
Best Seller

DW True Tone Snare Wire

Features specially designed coils and end plates for exact snare-to-head contact, providing enhanced response...

Compare

Compare Now

site1prod417013

Price Drop

Compare

Compare Now

site1prod490668

Best Seller

Compare

Compare Now

site1prodJ08896

Best Seller

Compare

Compare Now

site1prod448059
Best Seller

Compare

Compare Now

site1prodH96607

New

Compare

Compare Now

site1prodJ41175

Best Seller

Compare

Compare Now

site1prod490641

Best Seller

Compare

Compare Now

site1prod446176
Price Drop

Compare

Compare Now

site1prod447792

Best Seller

Compare

Compare Now

site1prod442622

Best Seller

Compare

Compare Now

site1prod490612

Best Seller

Compare

Compare Now

site1prodJ32286
Best Seller

Compare

Compare Now

site1prod472329

Best Seller

Compare

Compare Now

site1prod445504

Price Drop

Compare

Compare Now

site1prod442986

Best Seller

Compare

Compare Now

site1prodH96987
Was:
Every drummer has great reasons for gearing up, whether that means getting transportation equipment for a cross-country tour, customizing the sound of your cans or even just taking care of routine maintenance. Despite the pounding they take on the stage, drums are still precision instruments after all, and that means taking care of them. Gearing up with the right accessories is the first step to ensuring that you and your drums deliver the top performance at every gig.

With that in mind, your first priority will probably be the accessories that have a direct impact on your drumming. Personalization is one of the perks of owning a drum set, so don't be shy about making it your own with new drum heads, tone control rings, kickports and other modifications. You'll also find a great selection of drum sticks here, so you can look for a set with just the right weight, balance and tip shape to create exactly the sort of sound you're looking for with every tap.

Of course, before you can begin to play your drums, you've got to get them to the venue in the first place. That's why it pays to pick out your cases carefully - and there are all kinds to choose from here. One great example is the SKB Roto-X: it's a molded drum case that manages to be seriously tough while light on weight, so you won't have trouble carrying it and its contents where they need to go.

After you get to the location of your gig and start setting up, it's time to take out the tuners and drum keys. Accessories like these will help you make sure that your drums sound just right during the show. There's gear here for between shows as well, like practice pads and rhythm watches for brushing up on your technique. You could even combine the two concepts with something like the Roland RMP-5 Rhythm Coach.

There are so many different kinds of drum accessories that it's always the right time to use one or another. Whether you're onstage, at home, on the road or at practice, you'll always be doing yourself a favor when you have the drum accessories that you need to push your performance to the next level.