Drum Amplifiers
Ways to Shop
Best Sellers

Open Box Gear

Top Rated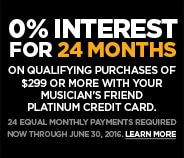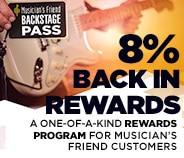 all
Open Box
Results 1 - 14 of 14 matches
Top Rated

Compare

Compare Now

site1prod490556

Top Rated

Compare

Compare Now

site1prod490070

Top Rated

Compare

Compare Now

site1prod449926

Top Rated

Compare

Compare Now

site1prodH74422
Top Rated

Compare

Compare Now

site1prod482251

Top Rated

Compare

Compare Now

site1prod445334

Best Seller

Compare

Compare Now

site1prodJ05947

Best Seller

Compare

Compare Now

site1prod540261
Best Seller

Compare

Compare Now

site1prodJ06670

Best Seller

Compare

Compare Now

site1prodJ05940

Best Seller

Compare

Compare Now

site1prodJ06663

Best Seller

$269.99

List:

$479.00

$237.59

Compare

Compare Now

site1prodH70138
Best Seller

Compare

Compare Now

site1prod620250

Best Seller

Compare

Compare Now

site1prod444720
Are you ready to take your drum kit to the next level? It just may be time to add an amplifier to your toolbox. Paired with the right sound module, a drum amplifier can empower your acoustic drums with a little extra 'oomph' or give you the convenience and versatility of a fully electronic drum set. No matter which individual benefit you enjoy most, the drum amplifier is an invaluable addition to your gear. If you're going the all-electric route, you're in for a number of advantages when compared with an acoustic drum setup. Electronic sets are compact and lightweight, making them substantially easier to disassemble and pack up for travel or storage. At a live show or group practice, the partnership of amp and electronic drums gives you complete control over your sound and eliminates sound bleed from other instruments that would be picked up by traditional acoustic drum mics. Maybe you're not a fan of completely electronic setups but you're still frustrated by venues with questionable acoustics or nuisances like picking up your bandmates' instruments through your own mics. Clip some triggers onto those skins, plug in a sound module, and let the drum amplifier give you a boost! Having fewer microphones on your drums will cross sound bleed off your list of worries, and the amplifier helps you make a bigger impact with clearer sound—not to mention giving you the option of changing up your drum sounds and effects to better suit each individual song. When choosing an amplifier, you should first determine which is more important to you: sound quality or volume. Knowing which aspect to shoot for is the key to matching the best option to your budget. If your focus is on recording or if your venues are small, set your sights on a smaller, well-built unit that emphasizes quality. If you need to amplify your drums to play a large venue, power is king. In this case, look for a model that can generate the necessary volume. Whatever your needs, there is an amplifier to meet them!

You are changing the Ship-To country.
Our product catalog varies by country due to manufacturer restrictions. If you change the Ship-To country, some or all of the items in your cart may not ship to the new destination.
{"reportSuiteIds":"","prop2":"","prop1":"","prop5":"","prop6":"","prop3":"","prop4":"","channel":"","linkInternalFilters":""}
category
site1DBD
/drum-amplifiers
cat|site1DBD
?pageName=subcategory-page&N=500315