Drum Hardware Packs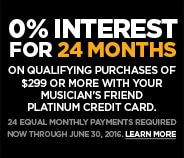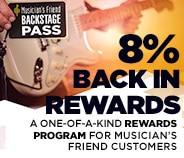 all
No Results Found
Quick Search Tips:
Try just one or two terms.
Instead of using the search box, find your gear by clicking the product category tabs and other navigation links.
Try varying the spelling to see if the word is spelled correctly.
Check out the items below that are suggested based on your search terms.
We'd love to help you find what you're looking for-call us anytime at 800-449-9128.
Suggested Items:
Professionals and novices alike appreciate the bones of their kit for their true versatility. Drum hardware packs complete your setup and allow you to give your drums the beating they deserve. By acting as the base of your kit, the stands and pedals help propel and absorb your energetic playing to the utmost of their ability. The emergence of modern drumming began in the 1950s. Kit arrangements were formulated and influenced by the newly popular rock n' roll scene. The bass pedals, hi-hat stands and tom mounts all worked together to hold a drummer's performance together, influencing legendary music that won the world over. The backbone of your drum kit is a complete hardware pack. Proper stands and pedals not only hold up your set, but keep things securely fastened. The cymbal stands require a unique and durable construction to ensure a booming crash isn't going to cause the cymbal to go flying. Customizing your stand is simple and can easily be adjusted to a preferred position with a turn of a screw. The bass pedal brings a consistent beat that is at the root of most musical arrangements. You can choose the type of pedal that suits your needs whether it is chain or snap drive and easily keep a powerful bass tone flowing through a tune. The hi-hat stand is a convenient combination of a pedal and cymbal stand. Fully seamless hardware construction allows the drummer to tap as lightly or as heavily as they want, sending a flawless energy to the hi-hat cymbals. The high-end sound the hi-hats offer is predominately a result of a solid hi-hat pedal stand combo. You need the hardware to partially work for you to bring the ideal sound you're looking for. Some kits include a handy drummer's stool that can be totally customized to your comfort. The Gibraltar pedal and drum throne package include a stool that can be adjusted with ease and offers a perfectly soft launch pad for enthusiastic drumming. The more comfortable the seat, the longer you'll want to practice. A complete hardware pack allows you perform to the best of your abilities and can easily be folded up and transported to your next gig. As you become more seasoned, these kits can be expanded to grow with you as a drummer and gear enthusiast.