DW Drum Hardware
Ways to Shop
Best Sellers

Open Box Gear

Top Rated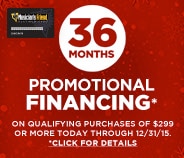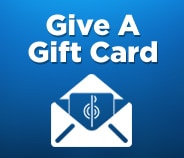 all
Open Box
Results 1 - 20 of 64 matches
Top Rated

Compare

Compare Now

site1prod712880

Top Rated

Compare

Compare Now

site1prodH89943

Top Rated

Compare

Compare Now

site1prod712881

Top Rated

Compare

Compare Now

site1prodJ10055
Best Seller

$199.99

List:

$333.99

$175.99

Compare

Compare Now

site1prodH86255

Top Rated

Compare

Compare Now

site1prodH89142

Top Rated

Compare

Compare Now

site1prodJ04135

Top Rated

Compare

Compare Now

site1prodH79847
Best Seller

$479.99

List:

$799.99

$422.39

Compare

Compare Now

site1prodJ10050

Top Rated

Compare

Compare Now

site1prod712879

Best Seller

Compare

Compare Now

site1prodH78417

Top Rated

Compare

Compare Now

site1prod712877
If you want to make the best instruments and equipment, the right way to start is by being a performer yourself. Drum Workshop is the perfect example: it got its start as a teaching studio, staffed by actual drummers. In order to pay their bills, they opened up a small shop to make hardware on the side. They put all their drumming experience to use in the design of their first product, an adjustable-height trap seat, and it turned out so good that it took off like wildfire. That success gave them their nudge down the path to building world-class drum hardware full-time.

Whatever sort of equipment you're looking to add to your drum kit, you should be able to find it here. For instance, if you want to get your drums off individual stands and onto a rack, check out the DW 9000 Series Super Main Rack. Incredibly solid and customizable, this is a rack that's definitely earned the right to sport the DW initials. Of course, if you do prefer to put each drum on its own stand, there's a huge variety of dedicated models to choose from as well.

Some of DW's most renowned pieces of drum hardware are their pedals, which come in several different types so there's an option for you no matter your budget or style. For beginning drummers looking for something practical and reliable, start with the chain-driven 2000 series. Need something a little more metal? Try the 3000 Series Double Kick Drum Pedal. And if you want the absolute top of the line, the DW Machined Direct Drive Double Bass Drum Pedal looks and performs like no other pedal you've ever experienced.

There's a lot more to the DW drum hardware lineup than just stands, racks and pedals, too. From clamps and drum thrones to cymbal arms and beaters, you've got everything you need right here to completely customize your percussion setup. When you really want to make your drum set your own, DW hardware has what you need.