Gibraltar Drum Hardware
Ways to Shop
On Sale

Price Drop

Best Sellers

Open Box Gear

Top Rated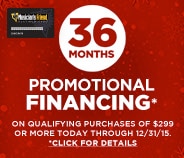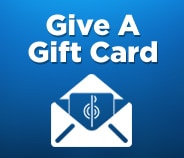 all
Open Box
Results 1 - 20 of 144 matches
Page:
1
2
3
4
5
6
of
8
Next >
Sale

Compare

Compare Now

site1prod490753

Sale

Compare

Compare Now

site1prod490610

Sale

Compare

Compare Now

site1prod581582

Sale

Compare

Compare Now

site1prod446261
Sale

$47.96

List:

$120.00

$42.20

Compare

Compare Now

site1prod490603

Sale

Compare

Compare Now

site1prod446265

Sale

Gibraltar Softy Drum Throne

The Softy throne incorporates a 5" thick cushion and an outer layer of plush cordura fabric creating an extra...

Compare

Compare Now

site1prod490797

Sale

Compare

Compare Now

site1prod447844
Sale

Compare

Compare Now

site1prod446304

Best Seller

$103.99

List:

$199.00

$91.51

Compare

Compare Now

site1prodJ07474

Sale

Compare

Compare Now

site1prodJ07483

Sale

Compare

Compare Now

site1prod446054
Price Drop

Gibraltar Cymbal Boom Arm

Works on racks and existing cymbal stands. It is 7/8" in diameter and has a 13.8" down tube length. Clamp sold...

Compare

Compare Now

site1prod446092

Sale

Compare

Compare Now

site1prod446141

Sale

Compare

Compare Now

site1prod490732

Sale

Starting at $7.19

List:

$16.99

Compare

Compare Now

site1prod445983
Even if you owned every drum and cymbal in the world, you can't call it a set until you bring it together with the right hardware, and for that, you've definitely come to the right spot. In fact, the Gibraltar name is no stranger to drummers and percussionists when it comes to hardware. From Lamb Of God's Chris Adler to Green Day's Tre Cool, Gibraltar's roster of recording artists is extensive thanks to their dedication to constructing drum hardware that's built to last through countless performances.

Gibraltar's catalog of hardware options is seemingly endless, so you'll have no problem finding what you need. For example, if you're after a drum throne that provides more back support, you'll be happy to know that Gibraltar has the perfect solution. One of their most popular items, their Drum Throne with Oversized Motorcycle and Backrest features a Cordura top with wrapped vinyl, and overall it's ideal for percussionists who practice for extended periods of time.

Or, maybe you're in need of a new snare stand... in which case, go with the 9606 Ultra Adjust Snare Stand. Containing a highly-adjustable ball clamp, sturdy double-braced legs, and a strong tripod base with Gibraltar's stabilizer "super foot", the 9606 snare stand will ensure every hit you make is a precise one. While you're at it, take a look at the G-Class Single Brass Drum Pedal with Case. A flawless blend of power, speed, and style, the G-Class pedal includes innovative features like a single-pillar frame with enclosed spring tension, and a dual-adjustment cam drive. Additionally, its unique design allows you to fine tune the pedal's "feel" to your liking.

As you can see, it's pretty obvious that Gibraltar's field of expertise is hardware. Along with the two items above, you'll find stick holders, cymbal sleeves, clamps, hi-hat stands, and much more. Whether you're making an upgrade to an existing part or building a kit from scratch, Gibraltar is the only name you need to remember when it comes to drum hardware.