Ludwig Drum Hardware
Ways to Shop
Best Sellers

Price Drop

Top Rated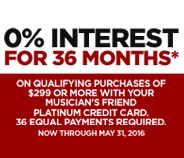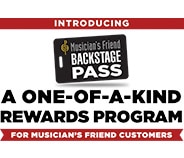 all
Open Box
Results 1 - 12 of 12 matches
Top Rated

Compare

Compare Now

site1prod582050

Top Rated

Compare

Compare Now

site1prodH82404

Best Seller

Compare

Compare Now

site1prodH82397

Top Rated

$187.85

List:

$289.00

$150.28

Compare

Compare Now

site1prodH82385
Price Drop

Compare

Compare Now

site1prodH82403

Best Seller

Compare

Compare Now

site1prodH82392

Best Seller

Compare

Compare Now

site1prodH82394

Price Drop

Compare

Compare Now

site1prodH97098
Price Drop

Compare

Compare Now

site1prodJ08761

Best Seller

Starting at $44.85

List:

$69.00

Compare

Compare Now

site1prodH82384

Best Seller

Compare

Compare Now

site1prodH82401

Compare

Compare Now

site1prodJ28936
Any professional or casual drummer understands the importance of top quality supporting hardware in order to enhance the performance of their percussion instruments. Famous around the world for their ground-breaking drums, Ludwig also offers a wide range of stands, chairs, pedals and much more to complete your casual or professional set up. With over a hundred years crafting some of the best equipment on the market, Ludwig has the experience and know-how to outfit your drum kit from top to bottom.

Started in Chicago by brothers with a passion for percussion, Ludwig's history is rich in innovation and experience. Used on stage and in studio by musicians all over the world, Ludwig is the provider of choice for those who demand the absolute best in their hardware. Whatever you need to complement your drums, you're sure to find it with Ludwig. But with so much to see in their catalog of products, it's important to take some time to find the right solution for your needs.

If you're looking for a versatile hardware solution with all the essentials, the 400 Series Drum Hardware Pack includes a snare drum stand, a cymbal stand, a boom cymbal stand and a foot pedal. With double braced legs, locking mechanisms and more, this pack has everything you need to keep your drums secure. Need a more comfortable seat for your long studio or stage practices and shows? The LM449 THB Modular Drum Throne gives you double-brace, fully adjustable cushioned support, ideal for hours of play. If you're looking for the perfect finishing touch to your existing setup though, perhaps the Atlas Pro Bass Drum Pedal will do the trick. Classically designed with today's modern technology, this pedal offers precise adjustability and stability.

A top of the line drum set is essential for a killer stage or studio act, so it's important to have equally outstanding supporting gear for the best possible performance and to protect your investment for years to come. With Ludwig drum hardware in your percussion setup, you can hit the skins with total confidence, knowing your drum set is in good hands.