Mapex Drum Hardware
Ways to Shop
On Sale

Price Drop

Best Sellers

Open Box Gear

Top Rated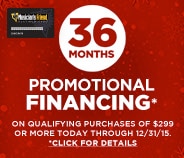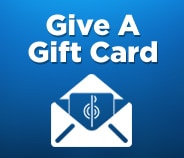 all
Open Box
Results 1 - 20 of 28 matches
Best Seller

Compare

Compare Now

site1prodJ05170

Top Rated

Compare

Compare Now

site1prodH71036

Best Seller

Compare

Compare Now

site1prodJ05180

Best Seller

Compare

Compare Now

site1prodJ05178
Best Seller

Compare

Compare Now

site1prodH95477

Top Rated

Compare

Compare Now

site1prodH95482

Price Drop

Compare

Compare Now

site1prodJ05179

Sale

Compare

Compare Now

site1prodJ19142
Top Rated

Compare

Compare Now

site1prod584686

Best Seller

Mapex 500 Bass Drum Pedal

Single-chain drive with adjustable spring tension, duo-tone felt/ABS plastic beater, footboard with...

Compare

Compare Now

site1prod584689

Best Seller

Compare

Compare Now

site1prod491474

Best Seller

Compare

Compare Now

site1prodJ05169
Price Drop

Compare

Compare Now

site1prodJ05181

Best Seller

Compare

Compare Now

site1prod491472

Best Seller

Compare

Compare Now

site1prod491473

Compare

Compare Now

site1prod491503
You'd be hard-pressed to find a drummer who isn't protective about their hardware. Of course, it's easy to understand why when you consider how important hardware is to the playability of a kit. After all, it needs to be strong, sturdy, and capable of holding up well through countless practices and performances, and it's for this reason why Mapex drum hardware is so popular. From pedals and thrones to clamps, mounts, holders and more, Mapex's line of drum hardware is far-reaching, and everything they craft comes to life with your hard-hitting aspirations kept in mind through every step.

No two drummers play the same, and Mapex recognizes this wholeheartedly, which is why they're so dedicated to providing hardware for percussionists of all tastes and styles. In fact, Mapex's roster of renowned drummers currently includes artists as diverse as Chris Adler from metal favorites Lamb Of God, BB King's drummer Toney Coleman, and Ricky Martin's beat keeper Waldo Madera. Speaking of metal, Mapex offers a killer double bass drum pedal in their Falcon Series of pro-level hardware. Boasting a smooth feel unlike any other pedal currently available, the Falcon Double Bass Drum Pedal features interchangeable drives, a self-adjusting hoop clamp, and independent control of beater positions. Every head-banging percussionist can benefit from incorporating a double bass pedal into their routine, and the Falcon would be a perfect choice.

Or, maybe you're in need of a new tom stand; if so, then take a look at the TS700. Featuring dual-tube construction that's built with a slip-proof nylon inner sleeve, this tom stand has 2 universal ball-in-socket tom arms, as well as clamp-style memory locks, and double braced legs. One of Mapex's best sellers, the TS700 is portable, stable, and overall a great solution to fitting more toms on your kit.

As you can see, Mapex's line of drum hardware options is extensive, so be sure to browse the entire catalog. Whatever catches your eye, just remember that Mapex is proud to offer you the necessary hardware to help you deliver the performance of a lifetime, so you'll be pleased with the results of anything you choose.