Tama Drum Hardware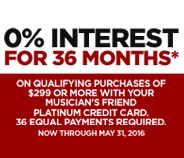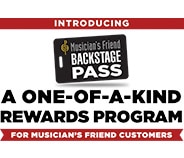 all
Open Box
Results 1 - 40 of 64 matches
Best Seller

Compare

Compare Now

site1prodJ28048

Top Rated

Compare

Compare Now

site1prodH90494

Best Seller

$429.99

List:

$698.80

$343.99

Compare

Compare Now

site1prodJ28051

Top Rated

Compare

Compare Now

site1prodJ28053
Top Rated

Compare

Compare Now

site1prodH90492

Top Rated

Compare

Compare Now

site1prodH90488

Best Seller

Compare

Compare Now

site1prodJ04384

Best Seller

Compare

Compare Now

site1prodJ04385
Best Seller

$199.99

List:

$324.98

$159.99

Compare

Compare Now

site1prodJ15529

Top Rated

Compare

Compare Now

site1prod449317

Top Rated

Compare

Compare Now

site1prodH90495

Top Rated

Tama Quick-Set Cymbal Mate

Drummers know the agony of setting up, playing their heart out and then having to tear down their kits to load...

Starting at $5.49

List:

$32.00

Compare

Compare Now

site1prod583133
Top Rated

Starting at $17.99

List:

$28.00

Compare

Compare Now

site1prod440105

Top Rated

Tama Ergo-Rider Drum Throne

This drum throne from Tama is a hybrid of the round seat and the saddle seat. A cutaway in front enhances...

Compare

Compare Now

site1prod440485

Best Seller

Compare

Compare Now

site1prodJ28045

Top Rated

Compare

Compare Now

site1prodJ04396
Top Rated

Compare

Compare Now

site1prod581264

Best Seller

Compare

Compare Now

site1prodJ04397

Best Seller

$79.99

List:

$129.98

$70.39

Compare

Compare Now

site1prodJ15533

Best Seller

$429.99

List:

$698.80

$343.99

Compare

Compare Now

site1prodJ28046
Best Seller

Compare

Compare Now

site1prodJ28047

Top Rated

Compare

Compare Now

site1prodH69349

Top Rated

Compare

Compare Now

site1prod445385

Top Rated

Compare

Compare Now

site1prod440128
Top Rated

Compare

Compare Now

site1prod423188

Top Rated

Compare

Compare Now

site1prod440486

Best Seller

Compare

Compare Now

site1prodJ28049

Top Rated

Tama Cymbal Holder

This cymbal attaches to various Tama stands. The Quick-set tilter with multi-disk mechanism is stronger,...

Compare

Compare Now

site1prod445383
Top Rated

Compare

Compare Now

site1prod440219

Top Rated

Compare

Compare Now

site1prod440218

Best Seller

Tama Cymbal Holder - Long

With a pipe diameter of 19.1mm, these cymbal holders can be connected to stands using either Tama's MC61 or...

Compare

Compare Now

site1prod445384

Best Seller

Compare

Compare Now

site1prodJ20680
Best Seller

Compare

Compare Now

site1prodJ29910

Top Rated

Compare

Compare Now

site1prod449035

Top Rated

Compare

Compare Now

site1prod472321

Top Rated

Compare

Compare Now

site1prodH93235
The right kit is an essential part of any percussionist's signature sound, but you need more than the drums themselves to make your set fun and enjoyable to play. Tama drum hardware can help you get the most out of your drums. From Lars Ulrich of Metallica to Larry Mullen, Jr. of U2, some of the biggest names in drumming trust Tama during shows and in the studio to reliably deliver the best sound and playing experience. And Tama is also known for its incredible selection to allow for maximum kit personalization.

When it comes to drum hardware, Tama really has it all. Someone looking to upgrade their kit with all new stands and pedals will definitely want to consider the Tama Stage Master MM5W Hardware Pack. It includes a snare stand, hi-hat stand and 2 cymbal stands with 25.4 base tubing on the snare and cymbal stands, a fine gear tilter on the cymbal stands and double-braced legs for durability. It also comes with an Iron Cobra pedal for the best power, speed and smooth response with a light feel.

For ultimate playing comfort onstage, at practice and in the studio, the Tama Ergo-Rider Throne with Backrest is the way to go. Featuring a saddle-style seat with front cutaways for maximum thigh movement and 20-millimeters of foam padding, this seat encourages good posture and ensures hours of comfort. It also has a tilting, height-adjustable backrest for support that folds down for easy transport.

If, however, you're looking for a new pedal, you'll want to take a peek at the Tama Speed Cobra Double Bass Drum Pedal. Featuring a lightweight design for speed and smooth execution, this twin pedal has a fastball bearing based on those used in PC hard drives and ABS brake systems for accurate motion and durability. Additionally, the projector beater increases resonance and projection on your bass drum for extra punch.

On top of their packages and larger accessories, Tama also has an extensive selection of individual stands, clamps and replacement parts like beaters and pedal springs to repair and upgrade any kit. So no matter what you're looking for, Tama Drums is an excellent source for everything you need and want.