Trick Drums Drum Hardware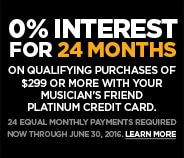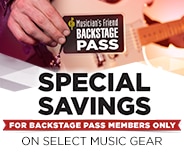 all
Open Box
Results 1 - 1 of 1 matches
Top Rated

Compare

Compare Now

site1prod445509
Was:
In the world of drum and percussion instruments, professionals know that they can always count on Trick to provide them with hardware that's state-of-the-art, durable, and more than capable of highlighting their strongest playing skills. In fact, Trick is dedicated to providing you with the necessary drum hardware to expand on the possibilities of what you can do when sitting on your drum throne, and their selection of options makes that obvious. From pedals, stands, and racks to clamps, mounts, and holders, everything crafted by Trick has been designed with your aspirations in mind every step of the way.

Of all the best sellers and top-rated items Trick has to offer, their line of single and double pedals may be the most popular amongst their hardware choices, and a great place to start your search is with the Dominator Double Pedal. A perfect combination of precision, flexibility, and high-end technology, this pedal contains aerospace-quality parts, Trick's compression spring technology, a fully-adjustable beater and drive cams, and a spring-loaded quick-release hoop clamp. Additionally, this double version comes with Trick's free floating, zero-backlash drive shaft. Overall, this killer double pedal is incredibly fast, and ideal for any genre that requires a lightening-speed kick performance.

Another exceptional Trick hardware option is the Quick Release Silver 3 Pack. Consisting of two feet washers, two quick-release nuts, and two height-adjustable cymbal sleeves, this pack of road-ready cymbal quick releases will stay exactly where they're supposed to during your performances. While you're at it, be sure to also check out the Pro 1-V Detonator Beater. By attaching anywhere along the length of the shaft, this versatile beater allows for a wide range of tones. Plus, the Pro 1-V beater has a removable face, so other surfaces can be easily installed.

These days, there's simply no telling what new levels of playing potential a drummer can reach, and a big reason is because of cutting-edge drum hardware experts like Trick. Whatever you choose from this section, you can take comfort in knowing that it was built by people who are passionate about making your percussion skills stand out from the competition, and be deservedly recognized.