Zildjian Drum Hardware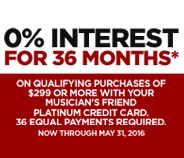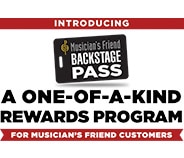 all
Open Box
Results 1 - 5 of 5 matches
Best Seller

Compare

Compare Now

site1prodH84159

Best Seller

Compare

Compare Now

site1prodH72366

Best Seller

Compare

Compare Now

site1prodH84170

Compare

Compare Now

site1prodH72377
Compare

Compare Now

site1prod444489
Zildjian are famous for crafting some of the best-made cymbals in the music industry. They also offer a range of drum hardware. The real 'nuts and bolts' of your drum set, these types of accessories ensure your valuable equipment is safely and sturdily held in place as you rock the stage. From electric racks, to cymbal holders, extension clamps, mount kits and more, Zildjian has everything you need for peace of mind as you hit the skins.

Started in Constantinople in 1623, Zildjian has an incredible history in the field of music manufacturing. For nearly 400 years and over fifteen generations, they have been creating products used and appreciated all over the world. With such an impressive selection, finding the right hardware may take a bit of research. Take some time to look over your drum set and decide what hardware would be the best option to secure and solidify your equipment before going through Zildjian's catalog of products.

If you're in the market for a versatile, all-purpose rack to hold your drums, take a look at the top-rated Gen 16 Acoustic-Electric Rack, made from durable aluminum to steadily accommodate all shapes and sizes of drums. Compact and stronger than most steel racks, it has a patented hinge system that folds easily for quick setup and transport. Looking for an ultra-cool, yet practical way to display your cymbal? Then you should check out the Zildjian Suspended Cymbal Arm, which accommodates cymbals up to 22" in diameter. Made of sturdy chrome in a trendy arched design, this arm fits most bases, making it versatile as well as unique. Zildjian even offers basic clamps like the Gen16 Acoustic-Elastic Drum Rack Extension Clamp that allows two horizontal AE rack bars to effortlessly join together. Small and lightweight, this clamp is impressively sturdy and long-lasting.

Zildjian has established a well-deserved name for themselves in the field of instruments. Supporting hardware may not come to mind as flashy or glamorous, but they are vital to the longevity and care of your drum gear. With some Zildjian hardware in your arrangement you can play with confidence, knowing your equipment is in good hands.