Drum Hardware
Ways to Shop
Best Sellers

Open Box Gear

Top Rated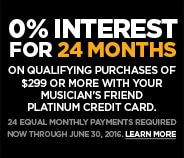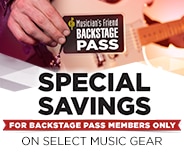 all
No Results Found
Quick Search Tips:
Try just one or two terms.
Instead of using the search box, find your gear by clicking the product category tabs and other navigation links.
Try varying the spelling to see if the word is spelled correctly.
Check out the items below that are suggested based on your search terms.
We'd love to help you find what you're looking for-call us anytime at 800-449-9128.
Suggested Items:
Anyone who has set up and broken down a drum kit knows how many moving parts there are - and how easy it is to lose a piece or two. Every tiny screw is essential, and a squeaky kick pedal or loose hi-hat isn't going to cut it – live or in the studio. With this in mind, Musician's Friend has put together a comprehensive collection of Drum Hardware. With pages full of Pedals, thrones, stands, clamps mounts and holders for every conceivable part of the kit, if we don't have the item of drum hardware, no one does. This isn't cheap generic stuff either, or drum hardware is manufactured by the top brands, including Gibraltar Drum Hardware, Mapex Drum Hardware and much more. As with everything we sell, all our cymbals are supported by our price & satisfaction guarantees and free standard shipping applies to all orders except heavy items.