Drum Heads

Ways to Shop
Best Sellers

On Sale

Price Drop

Top Rated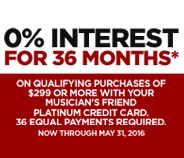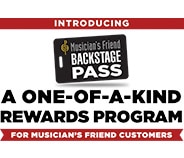 all
Open Box
Results 361 - 384 of 384 matches
Page:
< Prev
1
…
5
6
7
8
9
10
New

Compare

Compare Now

site1prodJ41177

Compare

Compare Now

site1prod442850

Compare

Compare Now

site1prodJ13196

Compare

Compare Now

site1prod443212
Drumming has always been about being confident in your first point of contact. Drum heads need to be solid but with enough give to create the sound you want. The depth of your tone is brought to you by a durable and well-made drum head. It wasn't until the 1950s that drum heads were made of plastic. Previously, animal hide was tanned and stretched over casings and sewn together on either side. Chick Evans created a polyester drum head in 1956 that was quickly morphed into a fine plastic film, similar to what we see today. This made drumming a much more accessible option for young students, looking to re-create the sounds of some of their favorite Mersey Beat performers. A revolutionized construction was just what potential drummers needed. Creating a more budget-friendly option arguably brought rock n' roll into existence. The new plastic construction made drum heads much more durable and able to accept a rock beating. The tuning capabilities of a drum head are easily customizable to your preference. With a simple tuning key you can transform a thud into a crisp snap. One move and you transform your sound. Try out a tight fit and see what you think. Maybe a looser tension is what you desire to truly build a bass heavy background for your latest fill. Drum head thickness and material options can open up your sound. Conventional two-ply heads are perfect for regular use and if you want to experiment, a greater thickness may be your best bet. Mylar is a good option for a heavy metal drummer that gives the kit a good thrashing every night. A head that can handle your tenacity is one that you'll come to want as you go through your drumming career. A light tap or a resounding build all relies on the drum head to do its job. You have the option to further customize your sound by choosing the perfect heads for your style. If you want to experiment with different tones it's easy to switch out a head and see what you think
.
You are changing the Ship-To country.
Our product catalog varies by country due to manufacturer restrictions. If you change the Ship-To country, some or all of the items in your cart may not ship to the new destination.
{"reportSuiteIds":"","prop2":"","prop1":"","prop5":"","prop6":"","prop3":"","prop4":"","channel":"","linkInternalFilters":""}
category
site1DEB
/drum-heads
cat|site1DEB
?pageName=subcategory-page&N=500336