Drum Keys & Tuning Tools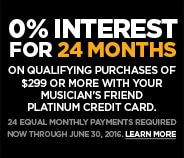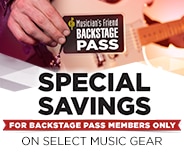 all
No Results Found
Quick Search Tips:
Try just one or two terms.
Instead of using the search box, find your gear by clicking the product category tabs and other navigation links.
Try varying the spelling to see if the word is spelled correctly.
Check out the items below that are suggested based on your search terms.
We'd love to help you find what you're looking for-call us anytime at 800-449-9128.
Suggested Items:
No matter how incredible your kit is, you'll still need the right drum keys and tuning tools to ensure it's producing the right sound. Designed to optimize your tone quickly and easily so you can focus more of your efforts on drumming instead of tuning, the tools in this section are an essential for every drummer. And because the items found here are made by top brands like Zildjian, Gibraltar, Promark, Yamaha, Vic Firth and so many others, you know everything you're picking out is the best quality possible.

When it comes to drumming tools, everyone has their own preference in terms of what works best for them. As far as tuners go, you'll find both digital and dial options, allowing you to pick and choose the features that are most important to you. For keys you'll find a variety of different styles also, some even being custom designs, so you can add some character to your tools if you want. If you're just searching for a traditional drum keys though, you'll definitely want to start with the Gibraltar Standard Drum Key. Featuring a 1/4" socket designed to fit all standard tension rods, this key is a basic necessity.

There are multi-tools on this page as well, like the CruzTOOLS Drum Multi-Tool, combining everything you need into one compact package. 13 tools in one, the CruzTOOLS Drum Multi-Tool offers all the standard keys, screwdrivers and hex wrenches all forged used heat-treated S2 alloy for a precision and durability that works with basically all styles and models of drums. It's never been easier to keep your drums working in peak condition.

As a drummer, you absolutely need a drum key or tuning tool to get the most out of your kit. Deciding on which one you go with though is completely a personal decision. With equipment made to suit every possible requirement, the selection here has everything you could ever want to keep your setup in tune and ready to rock whenever you are.