PDP Drum Pedals
Ways to Shop
Best Sellers

On Sale

Price Drop

Top Rated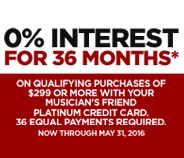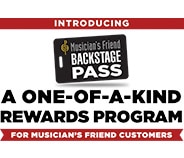 all
Open Box
Results 1 - 11 of 11 matches
Price Drop

Compare

Compare Now

site1prod712893

Sale

Compare

Compare Now

site1prod440460

Best Seller

Compare

Compare Now

site1prodJ25138

Best Seller

Compare

Compare Now

site1prodH96956
Top Rated

Compare

Compare Now

site1prodH96669

Best Seller

$199.99

List:

$363.99

$159.99

Compare

Compare Now

site1prodH96670

Best Seller

Compare

Compare Now

site1prodJ25148

Best Seller

Compare

Compare Now

site1prod152203
Best Seller

Compare

Compare Now

site1prod712896

Top Rated

Compare

Compare Now

site1prod443630

Best Seller

Compare

Compare Now

site1prod444581
Percussion is a pretty exciting field - in fact, it's so easy to get caught up in choosing and customizing the best drums, that we have to remind ourselves to pay attention to the hardware as well! Thankfully, that's a little easier to do when you've got options like PDP drum pedals. These are the keys to making your bass drum perform, and there are plenty of choices to suit every playing style and budget. Whether you're a seasoned pro or a beginner building your first kit, you can't go wrong with the pedals in this section.

If you get a Drum Workshop vibe from PDP's pedals, that's no surprise. It was a DW initiative that got Pacific Drums & Percussion off the ground, and PDP is still committed to the same level of design and build quality today. PDP's strength is that they go out of their way to accommodate all budgets, which means that PDP drum pedals have no barrier to entry: they're accessible to all walks of life and to any drummer from the most casual hobbyist to the most discerning pro.

For an example of that, just look at the PDP PDSP300 Single Bass Drum Pedal and the PDP Concept Single Pedal. Each of these is a great pedal with smooth chain-driven action and a responsive feel, and they give you the choice between barebones value or all the bells and whistles. The same kind of variety can be found across the double pedal lineup, from the basic PDP Double Bass Drum Pedal to the full-featured PDP Concept Double Pedal (speed demons rejoice!).

Only you can decide which PDP drum pedals are right for you, but that shouldn't be a tough decision to make. Each model of single or double pedal they offer is a logical step in price and features from its neighbors in the product line, so it's easy to step up or down depending on whether you want to add some niceties or shave off a few bucks - it's all up to you.