Pearl Drum Pedals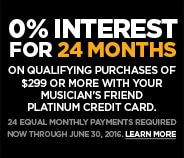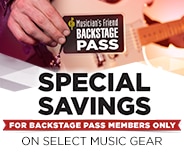 all
No Results Found
Quick Search Tips:
Try just one or two terms.
Instead of using the search box, find your gear by clicking the product category tabs and other navigation links.
Try varying the spelling to see if the word is spelled correctly.
Check out the items below that are suggested based on your search terms.
We'd love to help you find what you're looking for-call us anytime at 800-449-9128.
Suggested Items:
While most people know that you're using your arms when you set up behind a drum kit, many may not be aware that you're also using your legs. Predominantly, your legs and feet are used to control the bass drum and hi-hat, and this is done using drum pedals which go a long way in helping to keep the beat moving. Because these drum pedals play such a crucial role in the overall sound of your kit, it's important that you choose ones that are made by a company you know that you can trust. Pearl is one such company, and with nearly 70 years of experience in the drum world, they have the experience needed to help ensure that you're going to sound your very best.

Pearl drum pedals come in a wide variety of styles, which is great news for you, as it means you shouldn't have any issue finding the one that is right for you. First and foremost, you may want to choose between whether you want a single kick pedal, or a double kick. If you're in the market for a single kick pedal, you'll want to have a look at the Eliminator Demon Drive Pedal. This wicked pedal will have you burning up the beat when you're jamming. With a fantastic feel that is ultra-responsive and able to adjust to your every move, this pedal deserves serious consideration from any rocker or metal head looking to make an impact.

On the other hand, if a double kick is more your scene, check out the P-2002C PowerShifter Eliminator Double Pedal. Pearl is proud to refer to this pedal as the world's most adjustable. With a dual chain drive, a traction control footboard, and a toe-clamp height adjuster, this pedal offers nearly infinite numbers of customization options so you can get the best possible setup for your needs.

Whether it's a single kick or a more elaborate double kick, Pearl Drum Pedals are without a doubt the best bang for your buck. Try one today and you'll never look back.