Tama Drum Pedals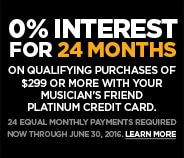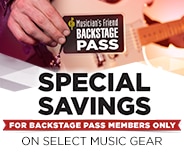 all
No Results Found
Quick Search Tips:
Try just one or two terms.
Instead of using the search box, find your gear by clicking the product category tabs and other navigation links.
Try varying the spelling to see if the word is spelled correctly.
Check out the items below that are suggested based on your search terms.
We'd love to help you find what you're looking for-call us anytime at 800-449-9128.
Suggested Items:
To get the best sound from your drums, you need to strike them just right. Tama knows this, and has spent decades developing, expanding and perfecting its line of bass drum pedals. From quick, smooth response to extreme power and roadworthy durability, each of Tama's pedals is specifically designed to stand up to the demands and complement the differing musical styles of every drumming situation. And with endorsers as renowned and wide-ranging as Duran Duran's Roger Taylor, Black Sabbath's Bill Ward, and Metallica's Lars Ulrich, you know you can count on Tama to deliver the highest-quality gear.

A standard pedal that's great for students and hobbyists is the Tama HP30 Single Bass Drum Pedal. It has adjustable beater and footboard angles for personalization and comfort, a spring tight tension rod to prevent spring twisting, and a reversible beater head to switch from soft to punchy with ease. This pedal offers power and convenience in an accessible package.

For a more serious player, the Tama HP900PSN Iron Cobra Power Glide Single Pedal is worth a look. Featuring a beater that automatically adjusts the head to get a flat hit every time, this pedal has a double-chained offset cam to increase speed and power at the end of every stroke. The beater angle adjustment is even independent of the footboard angle for complete personalization to suit any body and musical style.

If, however, you're looking for the fasted possible response, the Tama Speed Cobra Double Bass Drum Pedal is the way to go. This pedal has a lightweight design for speed and smooth execution and a fastball bearing for accurate motion and durability. Meanwhile, the projector beater increases resonance and projection on your bass drum for extra punch and the pedal is even available in a left-footed version to accommodate all drummers.

In addition to the pedals themselves, Tama also carries pedal attachments, alternate beaters and replacement springs to modify and increase the life of your pedal. So if you're really looking to bring the bass, Tama drum pedals are the ultimate solution.