Trick Drums Drum Pedals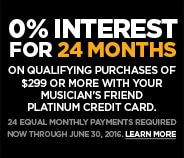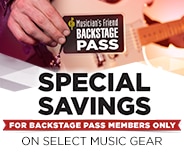 all
Open Box
Results 1 - 1 of 1 matches
Top Rated

Compare

Compare Now

site1prod445509
Percussionists who want to stay on the cutting-edge of drum hardware are more than familiar with what Trick drum pedals can do for their performance. In fact, Trick Drums is well-known around the world for providing players with an impressive range of hardware to help them improve their technique, and their line of drum pedals are considered by many to be the finest on the market. Just browse this section, and you'll see for yourself that Trick Drums has a pedal for every taste. From single chain-drive kicks to double direct-drive pedals, and even a wide array of beaters and pedal parts, Trick Drums has everything you need to keep maintain a steady groove every time you sit behind your kit.

To get a better idea of what drum pedal is right for you, it helps to understand some of the characteristics of direct-drive and chain-drive models. Typically, direct-drive pedals are preferred for drummers who play fast, since their lack of chain allows them to be very responsive. Direct-drive pedals also feel very light under your foot, and Trick Drums offers both single and double direct-drive models. One of their best-selling direct-drive pedals is the Dominator Double Pedal. Boasting aerospace-quality, high-precision machine parts, Trick's on-the-fly tension adjustability, and a spring-loaded quick-release hoop clamp, the Dominator Double Pedal is solidly-built and very comfortable to play.

On the other hand, chain-drive pedals are the more common of the two types due to their affordability and durability. Trick Drums has plenty of top-rated choices, including Pro 1 V Bigfoot Chain Drive Single Bass Drum Pedal. Featuring an over-sized footboard for additional room, this type of design is a big benefit to styles like heel-toe. Hand assembled and inspected, and containing only machined parts, the Pro 1 V Bigfoot is a sure-fire way to kick your bass drum performance up a notch.

Of course, one type of pedal isn't better than the other, and the right one for you will depend on your own personal preference. Along with the two examples given above, Trick Drums' catalog is loaded with other options as well. So have a look around, and remember that everything constructed by Trick Drums has come to life with your percussion aspirations in mind every step of the way.