Vic Firth Drum Practice Pads
Ways to Shop
Best Sellers

Price Drop

Top Rated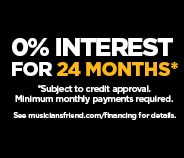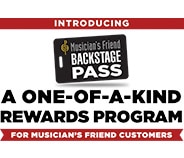 all
Open Box
Results 1 - 15 of 15 matches
Price Drop

Starting at $60.62

List:

$130.50

Compare

Compare Now

site1prod447689

Price Drop

Starting at $62.99

List:

$130.50

Compare

Compare Now

site1prodH88499

Price Drop

Compare

Compare Now

site1prod447606

Price Drop

Starting at $16.34

List:

$36.75

Compare

Compare Now

site1prod447605
Top Rated

Compare

Compare Now

site1prod447688

Top Rated

Compare

Compare Now

site1prodJ17470

Top Rated

Vic Firth Quadropad

Perfect for the marching tenor drummer, these pads were designed and laid out to exactly match the feel and...

Starting at $134.99

List:

$232.75

Compare

Compare Now

site1prod447630

Price Drop

Vic Firth Slim Pad

Mimics the feel of a contemporary marching snare drum at a quiet volume. A great pad for any drum line player.

Compare

Compare Now

site1prod447628
Price Drop

Compare

Compare Now

site1prod447687

Best Seller

Starting at $33.99

List:

$60.75

Compare

Compare Now

site1prod447632

Price Drop

Compare

Compare Now

site1prod447631
It can be said for any musical instrument, but practice really does make perfect, and it's for this reason why every drummer can benefit from owning a practice pad. With that in mind, you can bet that a highly-renowned drum company like Vic Firth specializes in an impressive variety of practice pads for players of all tastes and styles. From single-sided practice pads to marching bass practice pads and even drum mute pre packs, Vic Firth is proud to offer you the necessary tools to make your hard-hitting technique even better than it already is.

For a perfect example of how exceptional Vic Firth practice pads are, take a look at the Single Sided Practice Pad. Featuring a non-skid rubber base, this 12" practice pad is easy to use, and fits into most snare baskets. Great for warming up before practices and performances, the Single Sided Practice Pad feels just like a real head, and it works incredibly well for both single and double rolls.

Vic Firth also offers packages for beginners, and the Fresh Approach Starter Pack has everything you need to start your percussion journey. Featuring a pair of SD1 sticks, a 6-inch practice pad, a Vic Firth Rudiment Poster, and A Fresh Approach to the Snare Drum book by Mark Wessels, this package also includes 2 audio accompaniment CDs and an instructional CD-ROM. With everything selected and assembled by drum experts, the Fresh Approach Starter Pack will have any enthusiastic percussionist honing their talents for a crowd in no time.

Maybe you live in an apartment complex, or perhaps you're the member of a touring band who wants to keep their routine fresh before a fast-approaching gig. Whatever your needs may be, you can take comfort in knowing that Vic Firth practice pads are designed with an extraordinary attention to detail that would satisfy even the most demanding percussionist.