Ahead Drum Sticks & Mallets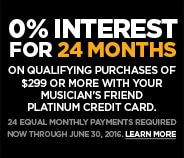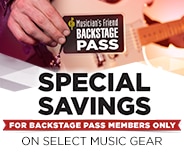 all
No Results Found
Quick Search Tips:
Try just one or two terms.
Instead of using the search box, find your gear by clicking the product category tabs and other navigation links.
Try varying the spelling to see if the word is spelled correctly.
Check out the items below that are suggested based on your search terms.
We'd love to help you find what you're looking for-call us anytime at 800-449-9128.
Suggested Items:
Durable, responsive and exceptionally-balanced; that's what you can expect from Ahead drumsticks and mallets. Since 1992, Ahead has made it their mission to provide amateur and professional drummers of all budgets and styles with innovative accessories to enhance their skills, and make their percussion journey more fun and comfortable. Of course, over any other accessory that Ahead specializes in, it's their sticks and mallets that have earned them the most praise. In fact, Ahead stands for 'Advanced High Efficiency Alloy Drumsticks', and the second you begin using with them, we think you'll agree that their top-notch reputation is fully justified.

It's easy to tell how dedicated Ahead is to all percussion styles when you consider how extensive their catalog of drumsticks and mallets are. Not only will you see signature series sticks from popular drummers like Lars Ulrich and Tommy Lee, but you'll also find short and medium taper sticks, models specifically crafted for recording in the studio, and even replacement polyurethane covers and grip tape. For those who always wanted to try brushes, check out the Switch Brush Wired Retractable Brush with Trip (Pair). Designed to meet the exacting standards of jazz drummers, these brushes are ideal for any creative drummer who wants to expand on their percussion abilities.

Ahead even crafts sticks for marching bands, and the Marching SDC Drumsticks are one of the best-selling pairs. Made from aircraft grade aluminum and boasting cushioned grips, these sticks are designed for today's hardest hitters, and although they're aimed at marching band percussionists, they're also excellent for players who drum in genres where additional volume is needed, like punk and metal. Simply put, you'll have no problem making your performance heard when you're armed with these killer sticks.

As your tools of the trade, the sticks or mallets you go with should be chosen wisely, so you can be sure that every whack and thwack you make reflects the talents you've worked so hard on perfecting. With that in mind, Ahead is proud to provide you with sticks that will never hold you back while you're practicing or performing live, and only highlight your strongest playing attributes.