Vater Drum Sticks & Mallets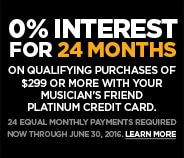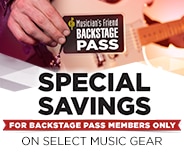 all
No Results Found
Quick Search Tips:
Try just one or two terms.
Instead of using the search box, find your gear by clicking the product category tabs and other navigation links.
Try varying the spelling to see if the word is spelled correctly.
Check out the items below that are suggested based on your search terms.
We'd love to help you find what you're looking for-call us anytime at 800-449-9128.
Suggested Items:
As a drummer, you've probably noticed that every conversation you've about drumming inevitably leads to Vater. That's because their drum sticks and mallets are second to none. Guaranteed to be the straightest, most consistent drumming instruments you ever use, Vater sticks have been at the top of the mountain since 1956... with no signs of going anywhere.

So which sticks or mallets will help bring your play to the next level? If you're looking for something classic to practice and play with, there's nothing better than the Vater Hickory Drumsticks. Crafted of the highest-quality select hickory and offering a very responsive, balanced action, it's finished with an acorn tip to produce a dark, rich sound. In search of something a little more off the wall? Then you'll be more than interested in the Monster Brush Rock. Designed in collaboration with artist LaFrae Olivia Sci, these adjustable brushes have a unique fee and also allow you to tailor your sound based on your playing style. On top of that, there are even signature models, allowing you to use the same sticks as your heroes. Made with artists' specifications in mind, every one of these sticks has some different and special to offer.

In this section you'll also find brushes, splashsticks, stick holders, finger tape, shakers, mallet bags, noise guards and more. No matter what accessories you're looking for to improve your drumming, chances are you'll find it here.

Vater is a name known around the world for the quality and design of their drum sticks and mallets. That's probably why big name drummers continue to use them every time they need to perform. Top artists like Paul Bostaph of Slayer, GJ Burton of Air Supply, Maroon 5's Matt Flynn, Eric Kretz of the Stone Temple Pilots, and Rascal Flatts' Jim Riley are just a few of the hundreds that turn to Vater. So if you're looking for only the best, you've already found it.