Drum Sticks & Mallets
Ways to Shop
On Sale

Price Drop

Best Sellers

Open Box Gear

Top Rated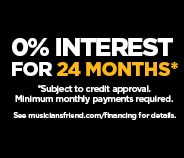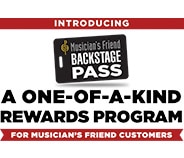 all
Open Box
Results 481 - 500 of 566 matches
Page:
< Prev
1
...
23
24
25
26
27
of
29
Next >
Best Seller

Compare

Compare Now

site1prod443498

Best Seller

Compare

Compare Now

site1prod443886

Best Seller

Starting at $7.99

List:

$15.50

Compare

Compare Now

site1prodH96616

Best Seller

Compare

Compare Now

site1prod490402
Price Drop

Compare

Compare Now

site1prod581078

Best Seller

Compare

Compare Now

site1prodH82276

Best Seller

Compare

Compare Now

site1prod446889

Compare

Compare Now

site1prodH95650
Compare

Compare Now

site1prod472508

Compare

Compare Now

site1prodH94903

Compare

Compare Now

site1prodH82289

Compare

Compare Now

site1prod443681
Compare

Compare Now

site1prodJ15827

Compare

Compare Now

site1prodH72072

Compare

Compare Now

site1prod490337

Compare

Compare Now

site1prod490342
Every job has specific tools that are necessary to the trade. For drummers, that would be their sticks, and whether you're a veteran of the profession or just started your first day, the sticks you end up using should be long-lasting and more than capable of allowing you to showcase your greatest skills.

The sound you're going for will depend immensely on the type of drum sticks you're using. Every drum stick feels different, and it's important that the pair you end up with will not only benefit your own unique style, but also suits the type of music you're playing. And whether you're a hard-hitting metalhead or a smooth tapping jazz beat keeper, there is no end to the range of drum stick brands to choose from on today's market.

From Promark and Nova to Vater, Stagg and Pulse, these brands take great pride in crafting high quality drum sticks for players of all levels. One of the many popular choices included are the Vic Firth 3-Pair American Classic hickory drumsticks. Combining tradition with Vic Firth style, these sticks have a bold design, a full sound, and come highly recommended for both onstage and rehearsal use. Another great option are the Zildjian DIP drumsticks. Using a special coating that's applied to the grip of the stick for a more comfortable hold, these sticks come in a variety of sizes with both wood and nylon tips.

There are mainly three different types of wood used to make drum sticks. Maple drum sticks are light and flexible, making them superb for music that requires performers to play soft and lightly. Drum sticks made of oak are quite dense and tend be more durable. For this reason, oak is usually the preferred choice of wood for heavy metal drummers. Overall, the most common used drumstick is made of hickory, since they're generally more-rounded than the other woods and produce a more pronounced sound.

In the end, your best bet to try out different kinds of sticks and get an idea of what you feel the most comfortable with. Trying out different styles will not only get you more used to the various sizes and wood types, but it will also improve your versatility, and broaden your capabilities as a musician
.
Drum Sticks & Mallets Starting at: $3.3