Drum Thrones
Ways to Shop
Best Sellers

Open Box Gear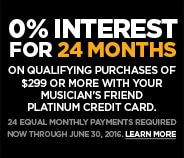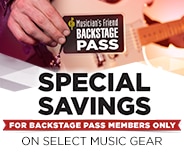 all
No Results Found
Quick Search Tips:
Try just one or two terms.
Instead of using the search box, find your gear by clicking the product category tabs and other navigation links.
Try varying the spelling to see if the word is spelled correctly.
Check out the items below that are suggested based on your search terms.
We'd love to help you find what you're looking for-call us anytime at 800-449-9128.
Suggested Items:
There's a reason it's called a throne. You're a drummer, the king of rhythm and pacing, and it's from this seat that you rule the stage. Between rehearsals, practice and gigs, you spend a lot of time on the drum throne, so it's more than just a luxury to have an amazing one it's essential! With a great throne, you'll be ready to play long shows without feeling like you sat on sandpaper by the time they're over. Like any part of your drum set, thrones are available in a variety of shapes and sizes to suit your individual preferences. Sculpted and contoured or flat and round, adjustable, gas-lift, full-motion and more: however you play, there is a throne that's perfect for you. If you spend a lot of time on the road, a quality collapsible drum throne will be your best friend. Easily packed up for travel while maintaining the sturdiness needed for intense gigs and sessions, a good collapsible is indispensable. For permanent setups or the demanding drummer, a rigid throne may be the preferred choice so that you can take advantage of advanced features. A throne with gas lift makes for easy adjustment, while a motion model allows you to stay mobile while you play, alleviating strain for a completely organic experience. Once you've chosen your throne, feel free to accessorize. Whether it's a bongo drum attachment, throne topper, replacement seat or backrest, your favorite accessory is one more step to a totally customized setup that delivers the best comfort while you play. At home or on tour, on stage or in rehearsal, your drum throne is the part of your kit that keeps you at the center of it all. Just like the drummer that it seats, your throne needs to be reliable and solid, a great performer that takes on its role with ease. Choose the throne that's the perfect match for you—after all, it's one of the most important partnerships on the stage.