Ddrum Drums & Percussion
Ways to Shop
On Sale

Price Drop

Best Sellers

Open Box Gear

Top Rated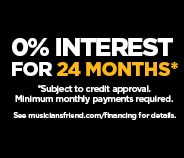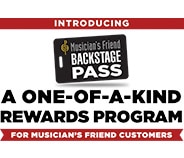 all
Open Box
Results 21 - 40 of 65 matches
Page:
< Prev
1
2
3
4
Next >
Best Seller

Ddrum Motorcycle Drum Throne

This motorcycle-style throne allows total unrestricted movement of your legs while playing. The seat features...

Compare

Compare Now

site1prodH70697

Top Rated

Compare

Compare Now

site1prod445126

Top Rated

Ddrum Trigger Kit

ddrumTriggerkit - They are perfect for the demanding musician. They are rugged, roadworthy and very easily...

Compare

Compare Now

site1prod440025

Best Seller

Compare

Compare Now

site1prodH93361
Best Seller

$199.99

List:

$299.75

$175.99

Compare

Compare Now

site1prodH70696

Top Rated

Starting at $179.04

List:

$269.99

Compare

Compare Now

site1prodH70447

Best Seller

Compare

Compare Now

site1prodH93586

Best Seller

Compare

Compare Now

site1prodJ06663
Best Seller

Compare

Compare Now

site1prodJ26842

Best Seller

Starting at $199.00

List:

$322.50

Compare

Compare Now

site1prodH92472

Best Seller

Compare

Compare Now

site1prodJ06654

Best Seller

Starting at $1,199.00

List:

$1,862.50

Compare

Compare Now

site1prodH87772
It's been over 30 years since ddrum first burst onto the scene, and in that time they've made a big name for themselves. With innovative takes on both the acoustic and electronic drum kit, ddrum has proven to be a brand that professionals and hobbyists can trust when they expect the best. A look at just a few of the names that trust their groove to ddrum is enough to make your jaw drop. Artists like Vinnie Paul Abbott of Pantera and Hellyeah, Barry Kerch of Shinedown, Morgan Rose of Sevendust, Tommy Lee of Motley Crue, Eric Singer of KISS, and Frank Beard of ZZ Top all use ddrum kits and modules to keep the beat on some of the loudest stages the world has ever known. With incredible players like this standing behind ddrum, it's no wonder that you want in on the action.

So which ddrum kit is right for you? Well, there are plenty of options here, so in the end it will come down to personal preference. Are you looking for a great acoustic kit? Then have a look at the Reflex Powerhouse 5-Piece Shell Pack. As the name suggests, this kit is an explosive powerhouse that any rockin' drummer is going to want to take for a spin. Overflowing with tone and a focused attack that comes to life during live performances, this kit is absolutely perfect for any gigging drummer.

If, on the other hand, you've got your heart set on an electronic kit, then definitely check out the DD5X Electronic Drum Kit. Stylishly designed, this kit is loaded with features, including 696 percussion sounds and 10 trigger inputs. The cymbal pads are chokeable, just like real cymbals, helping to give this kit a truly authentic feel. Whether you're practicing quietly with headphones on or taking the stage, this versatile kit can do it all.

And these are only two of the dozens of ddrum options you'll find available here. It doesn't matter if you're looking for complete sets, individual drums, or hardware to keep your kit in top shape, ddrum has you covered. With a firm focus on the future, as well as respect for the past, ddrum has amassed a collection of gear that any drummer would be proud to own.