Evans Drums & Percussion
Ways to Shop
Best Sellers

On Sale

Price Drop

Top Rated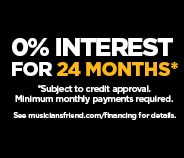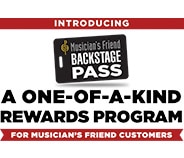 all
Open Box
Results 1 - 20 of 140 matches
Page:
1
2
3
4
5
6
7
Next >
Sale

Starting at $28.95

List:

$86.00

Compare

Compare Now

site1prod447856

Price Drop

Starting at $7.94

List:

$24.00

Compare

Compare Now

site1prod440260

Price Drop

Starting at $31.44

List:

$92.25

Compare

Compare Now

site1prod447855

Price Drop

Starting at $10.83

List:

$31.50

Compare

Compare Now

site1prod447862
Top Rated

Evans EMAD System Pack

Interchangeable damping rings on the batter side and interchangeable port rings on the reso side add up to...

Compare

Compare Now

site1prod585742

Price Drop

Starting at $11.46

List:

$45.00

Compare

Compare Now

site1prodH90054

Price Drop

Starting at $9.92

List:

$30.50

Compare

Compare Now

site1prod440254

Price Drop

Starting at $12.00

List:

$35.25

Compare

Compare Now

site1prod581041
Evans is a name that takes more wallops and cracks than any other musical instrument brand. And we mean that literally. All over the world, drummers can be found with the Evans name proudly emblazoned over the top of their various toms, snares and bass drums. Renowned and respected since their invention of the first synthetic drumhead back in 1956, Evans is now considered a legend in drum and percussion manufacturing. Evans is no stranger to drummers and percussionists. In fact, players have come to rely on Evans since their earliest stages behind a kit, thanks to their innovative percussion solutions and technologically advanced drumheads. Whether you're keeping a simple Tommy Ramone style pulse, or wailing away like a Buddy Rich influenced madman, Evans has you covered.

One of Evans top rated items is the Evans Black Chrome Tom Batter drumhead. Engineered for sustain, depth, and ultimate durability, this drumhead comes highly recommended to metal and progressive players. The black chrome's sleek, black-mirror finish adds a serious attitude to your music, and whether you're onstage or in the studio, these drumheads burst with life. Another big seller is the Evans Onyx 2 drumhead pack. Made with the intent of developing a black alternative to the standard G2 Clear and Coated drumheads, these drumheads produce a punchier attack, improve your overall sound quality, and players have consistently hailed them as the best drumheads they've ever used.

Evans is an industry leading manufacturer in drums and accessories. From snares and toms to even timpani's, conga heads, bongos and more. Every drum and percussion instrument created by Evans is designed to satisfy the most meticulous players. In fact, the expert crafters at Evans are drummers too, and for that reason they take great pride in every drum and percussion instrument made, so you can enjoy a lifetime of rich sound and craftsmanship through countless amounts of practice and performances.