LP Drums & Percussion
Ways to Shop
Price Drop

Best Sellers

Open Box Gear

Top Rated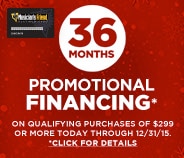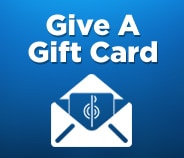 all
Open Box
Results 101 - 120 of 332 matches
Page:
< Prev
1
...
4
5
6
7
8
of
17
Next >
New

LP LP442 One Shot Shakers

Only 1 "live" strking area so you can play forward or down strokes only. Constructed of durable anodized...

Compare

Compare Now

site1prod441236

Best Seller

Compare

Compare Now

site1prod500978

Best Seller

Compare

Compare Now

site1prodJ17224

Price Drop

$39.95

List:

$68.00

$35.16

Compare

Compare Now

site1prod440579
Best Seller

LP Aluminum Repinique

Played with a stick and used in Brazilian samba and reggae to signal shifts in tempo or dancer movement. This...

Starting at $134.99

List:

$207.00

Compare

Compare Now

site1prod491387

Best Seller

Compare

Compare Now

site1prodJ05375

Best Seller

LP Karl Perazzo Timbales

For traditional Cuban rhythms or aggressive modern Latin rock. Karl's timbales allow bright cascara sticking.

Compare

Compare Now

site1prod449124

Best Seller

LP Conga Head

12-1/2" LP Conga Head made of genuine rawhide, which delivers a rich, deep sound.

Compare

Compare Now

site1prod483309
If you could sum up LP in one word, that word would be "passion." Passion for the music and passion for the products they create. LP drums and percussion are instruments that are made for the heart of the rhythm, and they help music come alive like nothing else. Playing these instruments will help you unlock a side of your drumming and percussive talents you never knew existed. LP (Latin Percussion) is a dream that was realized by Martin Cohen in 1964 after stumbling upon the Latin jazz sounds of Cal Tjader one fateful night at New York's famous Birdland club. Cohen was hooked instantly and desperately wanted a pair of bongos of his own. Of course, this was a very different time in our history; a government-imposed trade embargo against Cuba made it incredibly difficult to find quality Latin percussion instruments in America. Undeterred, Cohen decided to build his own prototypes, and with plenty of tinkering and feedback from the community, LP was born.

Today, LP is more than just bongos, in fact, they offer an amazingly diverse line of Latin drums and percussion instruments you'll love checking out. For example, if you're interested in the Cajon, check out the popular Aspire Accents Cajon which features an awesome bottom-end that is full of solid bass tones. Durably built and affordably priced, this is an instrument you're going to love incorporating into your setup.

Another great musical option is the Aspire Timbale Set with High Pitch Jam Block. This is an ideal set for any young and hungry timbalero. These timbales offer a distinct tone that can cut through any band, while the included jam block is durable enough to handle any groove. On their own or placed adjacent to your standard kit, these percussion instruments really get things into the swing.

If you have your heart set on the instrument that started it all for LP, then you've got to get your hands on the M201 Matador Wood Bongos. These bongos feature fine rawhide heads, chrome rims, and wooden shells, for a look and tone that is best of the best, but at a price that won't break the bank. LP has been building bongos since day one, so you know the M201's are going to be everything you need.

A lot has changed since the days when you had to violate international embargos to get your hands on a decent pair of bongo drums. You can thank LP for that. Beloved by musicians around the world, LP is, hands down, the premier builder of Latin drums and percussion instruments in the world today.