Meinl Drums & Percussion
Ways to Shop
Best Sellers

Price Drop

Open Box Gear

Top Rated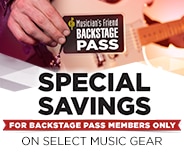 all
Open Box
Results 801 - 819 of 819 matches
Page:
< Prev
1
…
16
17
18
19
20
21
Meinl Fiberglass Shaker

Able to cut with high volume do to its fiberglass shell. It is lightweight and very comfortable to play.

Compare

Compare Now

site1prod580695

Compare

Compare Now

site1prodH95018

Compare

Compare Now

site1prodJ33772

Compare

Compare Now

site1prod491221
Pre-Order

Compare

Compare Now

site1prodJ39888

Compare

Compare Now

site1prodJ27013

Compare

Compare Now

site1prod491247

Compare

Compare Now

site1prodH95031
Compare

Compare Now

site1prod449844

Compare

Compare Now

site1prod584920

Compare

Compare Now

site1prod443746

Compare

Compare Now

site1prodJ24207
Meinl Fiberglass Shekere

Meinl SH1BK Standard Shekere: The Meinl SH1BK Standard Shekere is made from premium fiberglass.

Compare

Compare Now

site1prod447043

Compare

Compare Now

site1prodJ37712

New

Compare

Compare Now

site1prodJ39893

Compare

Compare Now

site1prodH95028
Compare

Compare Now

site1prod490005

Compare

Compare Now

site1prodH79759

Compare

Compare Now

site1prodH95032
Was:
One of the companies ultimately responsible for the popularity of today's drums and percussion, Meinl is one of the most well-known music brands in the world. And for good reason. Their quality is simply unmatched and their catalog is seemingly endless. From world percussion and cymbals, to accessories hardware, and electronic drums, they have something for every style of play. So if you're a percussionist looking to enhance or even completely overhaul the way you play, you've definitely come to the right place.

You've probably already noticed how absolutely massive this section is. That means narrowing your search down before diving in is pretty much a must. If you're searching for a stand-alone instrument, check out the huge selection of bongos, timbales, cajons, congas, djembes, and more. As well, you'll also find Brazilian and samba percussion, cowbells, chimes, and accessories here to choose from. Simply focus on what you're most interested in and go from there.

As well, if you've heard of Meinl before, then you've definitely heard of their expertly crafted cymbals. A huge name in industry, they make some of the most sought after packs, pairs and individual cymbals available. If you're looking for something out outfit your entire kit, turn your attention over to the top rated Meinl HCS Super Cymbal Pack. Warm, balanced and incredibly powerful, this package comes with two crashes, a ride, a hi-hat, a China, and a splash, giving you everything you need to augment your arrangement. A perfect blend of dry and bright sounds, as well as accents of trashy tones and slow washes, you'll love what this unique bundle has to offer.

Innovative, responsive, and crafted of the highest quality materials, it's no surprise that Meinl has attracted some of the top performers on the planet. Renowned percussionists like Luis Conte, Alberto "Beto" Torrens, former Dragonforce drummer Dave Mackintosh, and so many others have all integrated Meinl drums or percussion into their setups. Professionally made with your aspirations in mind, Meinl is exactly what you've been searching for in order to take your play to the next level.