Remo Drums & Percussion
Ways to Shop
On Sale

Price Drop

Best Sellers

Open Box Gear

Top Rated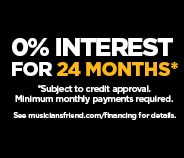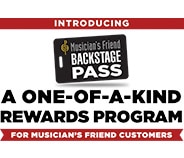 all
Open Box
Results 41 - 60 of 263 matches
Page:
< Prev
1
2
3
4
5
6
of
14
Next >
Price Drop

Starting at $12.51

List:

$31.20

Compare

Compare Now

site1prod442426

Best Seller

Starting at $32.99

List:

$82.50

Compare

Compare Now

site1prodJ26745

Price Drop

Starting at $28.90

List:

$73.20

Compare

Compare Now

site1prod442596

Price Drop

Starting at $37.95

List:

$90.40

$33.40

Compare

Compare Now

site1prod490090
Price Drop

Starting at $13.94

List:

$31.30

Compare

Compare Now

site1prodJ03356

Price Drop

Starting at $12.37

List:

$29.80

Compare

Compare Now

site1prod442924

Top Rated

Compare

Compare Now

site1prod443210

Price Drop

Remo Buffalo Drums

These resonant frame drums are made with Remo's ACOUSTICON shell material and more durable pretuned FIBERSKYN...

Starting at $37.29

List:

$151.10

$57.19

Compare

Compare Now

site1prod442451
Every dedicated drummer and percussionist deserves to showcase their talents on equipment that is capable of holding up through countless amounts of hard hitting usage. It's for this reason that Remo has been the go-to name amongst the world's top players since 1957. Across the world's biggest stages and famous recording studios, the Remo name can be easily found, thanks to their immaculate craftsmanship, and the high quality materials used in everything they manufacture.

An American institution, Remo's immense line of percussion, hardware and accessories is continuously expanding. While Remo is commonly associated with their exceptional drumheads, they also have a strong reputation for constructing remarkable percussion racks, stands, and of course their signature Tubano drums. Whatever you decide upon, you can be sure that everything manufactured by Remo is built-to-last.

Throughout Remo's massive catalog of hardware, percussion and accessories, you'll discover a wide range of bigger sellers and top rated items, including the Remo Pinstripe Coated drumheads. Made from 2 plies, and internally muffled to dampen the overall resonance, these drumheads are amongst the most frequently used on the globe. Remo also crafts fantastic djembe, and their Designer Series is key-tuned and fitted with Skyn Deep heads. Producing a satisfying array of sounds from deep bass tones to high slaps, this West African drum is versatile, and produces an extraordinary abundance of tone.

Whether you're a soft jazz brusher or a heavy metal crusher, your beat is essential to keeping the rest of your group in sync and on time. To ensure everything goes off without a hitch, the gear you're playing on needs to be strong and sturdy, so you can continue doing what you do best. For that, look no further than Remo to provide everything you need to keep your beat pulsing without any hurdles or hindrances slowing you down.