Toca Drums & Percussion
Ways to Shop
Best Sellers

On Sale

Price Drop

Top Rated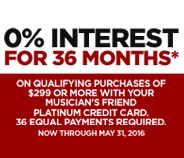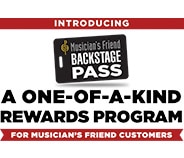 all
Open Box
Results 41 - 60 of 77 matches
Page:
< Prev
1
2
3
4
Next >
Best Seller

Compare

Compare Now

site1prod680062

Best Seller

Compare

Compare Now

site1prodH93972

Best Seller

Compare

Compare Now

site1prod584598

Top Rated

Toca Fiberglass Guiro

The Toca Fiberglass Güiros is molded from a hand-selected gourd for precise size, weight, and thickness. The...

Compare

Compare Now

site1prod680052
Best Seller

Compare

Compare Now

site1prod581463

Best Seller

Compare

Compare Now

site1prodJ18835

Best Seller

Compare

Compare Now

site1prod449860

Best Seller

Toca Palm Wood Claves

They are sized 8" long and 1-1/2" wide and are matched to provide an authentic, high-pitched clave signal....

Compare

Compare Now

site1prod581451
Best Seller

Toca Cha Cha Cowbell

Toca Cha Cha cowbells come from the Contemporary Series and are crafted from premium steel. They also have...

Compare

Compare Now

site1prod473497

Best Seller

Compare

Compare Now

site1prod584601

Best Seller

Toca Djembe Kessing

Made of lightweight aluminum, each Kessing fits snugly between djembe ropes to give player added sounds.

Compare

Compare Now

site1prod680058

Sale

Starting at $10.79

List:

$18.00

Compare

Compare Now

site1prodH80449
Compare

Compare Now

site1prod473473

Compare

Compare Now

site1prod584595

Compare

Compare Now

site1prodH93960

Compare

Compare Now

site1prodH93945
Toca Drums and Percussion came on the scene just as the "Afro-Cuban" craze began to hit the pop charts in the early 90s. With bands like the Miami Sound Machine dropping singles such a "Conga," there was a serious surge in performers looking to incorporate a wider variety of percussion into their standard sounds. Toca instruments have been designed since day one to stand out. Their instruments are equal parts durable and stylish, which has led to Toca to becoming one of the more respected names in the percussion world today.

Plenty of well-known names trust their sound to Toca when they hit the stage. Names such as Aaron Spears (Usher), Chastity Ashley (Duran Duran), Hannah Ford Welton (Prince), Rashid Williams (John Legend), Sheila E, Sully Erna of Godsmack, and more love their Toca Percussion instruments. Now it's your turn to add some serious character to your performance with Toca drums and percussion of your very own.

Toca offers a wide assortment of drum and percussion options,so you're sure to have no trouble finding exactly what you want in this section. If you're not sure where to start, may we suggest having a look at some of our best sellers? An option such as the Synergy Conga Set with Stand and Bongos, for example, will definitely help get you into the groove. These drums are full of resonance and tone, as well as a strong over voice that you're going to love. If you're an aspiring Latin percussionist, you'd be hard pressed to find a better collection than this.

Another fantastic option, especially for a more established player, is the Pro Line Timbales. These timbales are sure to get you noticed in any playing environment. With an authentic tone and a gorgeous look, these are among the finest drums in the Toca catalogue.

If you're looking for a drums and percussion that are going to help you really get into the groove, going with Toca is a no brainer. With style and swagger, Toca drums and percussion will quickly become your favorite instruments.