Yamaha Drums & Percussion
Ways to Shop
Price Drop

Items with Rebates

Best Sellers

Open Box Gear

Top Rated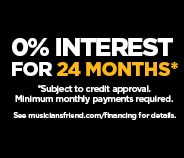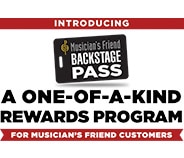 all
Open Box
Results 1 - 20 of 144 matches
Page:
1
2
3
4
5
6
of
8
Next >
Top Rated

$649.99

List:

$1,100.00

$571.99

Compare

Compare Now

site1prodJ07117

Rebate

Compare

Compare Now

site1prodH98030

Rebate

Compare

Compare Now

site1prodH87627

Rebate

$1,199.99

List:

$2,450.00

Compare

Compare Now

site1prodH98031
Best Seller

Yamaha DD-65 Digital Drums

Designed from a drummer's point of view, the DD-65 features eight touch-sensitive pads, 2 drum pedals and AUX...

$219.99

List:

$299.99

$175.99

Compare

Compare Now

site1prod500564

Best Seller

$599.99

List:

$899.99

$527.99

Compare

Compare Now

site1prod584275

Best Seller

$1,849.99

List:

$3,170.00

Compare

Compare Now

site1prodJ12761

Best Seller

Compare

Compare Now

site1prod483440
Best Seller

Compare

Compare Now

site1prod360956

Rebate

$1,799.99

List:

$3,225.00

Compare

Compare Now

site1prodH98032

Best Seller

Starting at $149.99

List:

$300.00

Compare

Compare Now

site1prodJ11044

Top Rated

Compare

Compare Now

site1prodH78652
Being the largest instrument maker in the world, Yamaha has a ton to offer any musician. Naturally, that includes the drummer with a broad selection of drums and percussion to choose from. Yamaha is a leading developer of electronic instruments, so it comes as no surprise that they make great electronic drums, as well as acoustic shell packs and all kinds of stands and mounting hardware for your kit. For any sort of drum set you want to build, Yamaha has all the essentials to get you started. If you're looking for a reliable and well-built beginner drum set, start your search with the Gigmaker series. You can get these drums in a shell pack if you'd like to use your own hardware, or a full drum set with hardware included for out-of-the-box playability. The Gigmakers deliver consistently brilliant sound with their basswood and poplar shells. Yamaha also offers the Stage Custom Birch shell packs for drummers who prefer the strong presence and distinctive highs of birch.

Maybe electronic drums are more your style? If so, you're in luck, because Yamaha has even more options here. Full sets range from the beginner-friendly DTX400K to the top-of-the-line DTX950K. Check out Yamaha's drum machines like the DTX700 or DTX900 Series Trigger Modules if you plan to hook up your own pads or triggers and are just looking for the "brain" of your setup. Or, if you'd like something that's all-in-one for practice and portability, grab a self-contained digital drum set such as the DD-65 Digital Drums. You can also expand a setup with the DTX-MULTI 12 Digital Percussion Pad, which can function as an ultra-compact drum set all on its own, or connect to triggers and pads to become an expansion to your existing electronic or acoustic kit. Yamaha really makes the possibilities endless with these kinds of versatile options.

Yamaha's drums and percussion, both digital and acoustic, have found their way onto stages all over the world thanks to their great reputation for performance. Not only that, but they also make all the hardware you could ask for, so it couldn't be any easier to get up and running with a new Yamaha drum set today.