Drums & Percussion

Ways to Shop
On Sale

Price Drop

Items with Free Gifts

Items with Rebates

Best Sellers

Open Box Gear

Top Rated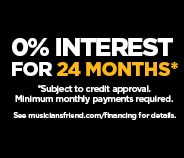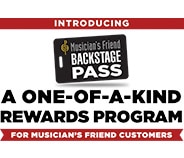 all
Open Box
Results 1 - 20 of 5604 matches
Page:
1
2
3
4
5
6
of
281
Next >
Price Drop

Starting at $269.10

List:

$515.00

$236.81

Compare

Compare Now

site1prod447702

Top Rated

$499.99

List:

$699.99

$439.99

Compare

Compare Now

site1prodJ08759

Best Seller

Compare

Compare Now

site1prodJ00429

Top Rated

$4,499.00

List:

$5,299.00

Compare

Compare Now

site1prodH81431
Top Rated

$2,499.00

List:

$3,499.00

Compare

Compare Now

site1prodJ22650

Top Rated

$7,499.00

List:

$8,799.00

Compare

Compare Now

site1prodH81433

Top Rated

Compare

Compare Now

site1prodH82854

Top Rated

Compare

Compare Now

site1prodH75353
Top Rated

Compare

Compare Now

site1prodH91063

Top Rated

Compare

Compare Now

site1prod490556

Top Rated

$1,599.99

List:

$1,899.00

Compare

Compare Now

site1prodH82858

Top Rated

Compare

Compare Now

site1prod490070
There's no question about the importance of drums and percussion in music. If you're playing energetic songs for a live audience, it's the rhythm that'll get them moving and the drums have to create that rhythm. Even in more subtle, softer genres and styles, the right application of percussion sounds and effects goes an incredibly long way to setting mood and atmosphere. This isn't just the oldest instrument family on the stage: it just might be the most crucial one as well. Some of our top brands in this category are: Zildjian, Paiste, Meinl Percussion, Pearl, Remo,

For the lion's share of rock and pop music, you're looking at a classic drum set: tom-toms, snares, bass and cymbals. You'll find a huge selection of these staple instruments here, in as many varieties as you could name. If you're just starting out with the drums, take a look at shell packs and drum sets to get up and running in a hurry. On the other hand, if you're a veteran drummer, chances are that you'd prefer to pick and choose your instruments individually. For the adventurous among us, there are electronic drum sets, which open up the unlimited potential of customized samples. Whatever you want to do to distinguish yourself from other drummers, this is where you can find the instruments to get there.

One of the best things about percussion is that there are no real boundaries. With talent and a knack for making rhythms, you can integrate virtually anything into a melody. It's that sort of ingenuity that gave rise to a lot of the handheld and world percussion available here. Take the cajon for example; this drum is descended from simple shipping crates but it's now become a precision instrument with tons of potential and character.

It's a fact that standard drum sets and cymbals are only scratching the surface of what percussion can do. In this section, it's easy to see just how deep your potential is as a drummer with plenty of the usual suspects as well as a ton of more exotic instruments and accessories. If you're ready to bring the rhythms and beats to the stage, you've got thousands of ways right here to make it happen
.
Drums & Percussion Starting at: $24.99